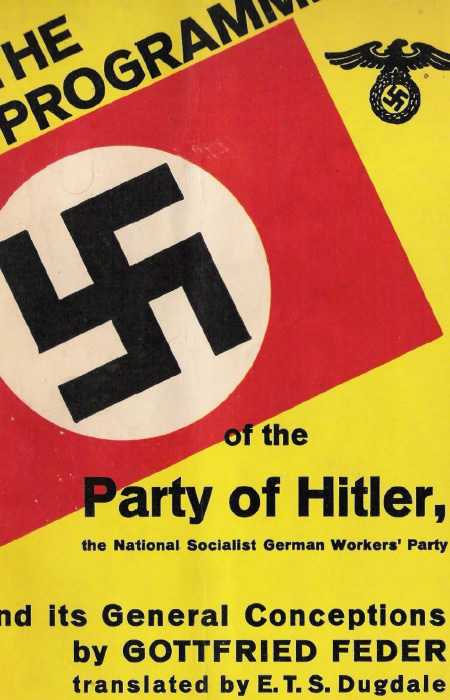 Gottfried Feder - The programme of the NSDAP
The National Socialist German Workers' Party and its General Conceptions

Gottfried Feder (Wurtzbourg, 27 janvier 1883 – Murnau, 24 septembre 1941) a été un économiste et politicien antisémite et l'un des premiers membres clés du parti nazi allemand. Il joua un rôle décisif dans la conception hitlérienne de l'économie et devint le théoricien économique du NSDAP. C'est aussi lors d'une de ses conférences en septembre 1919, qu'Adolf Hitler fit sa première apparition politique publique.

Pour plus d'informations


The 25 points programme of the N.S.D.A.P.

Das 25-punkte-programm der N.S.D.A.P.