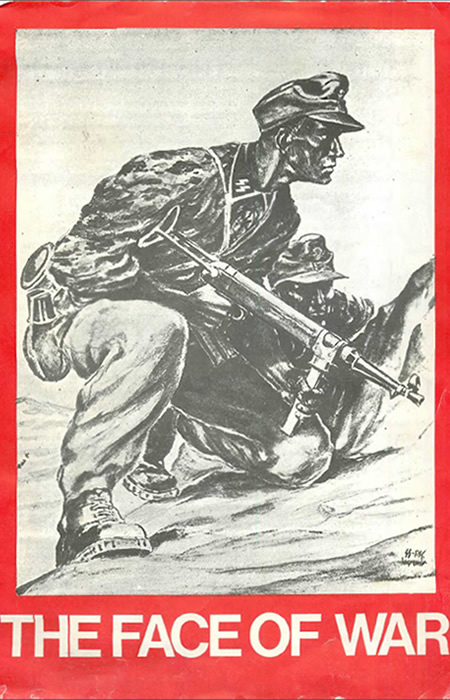 Finn Wigforss - The Face of War
Drawings from the eastern front

THE BARD OF YORE.
After their raids the Vikings returned to Norway. When they were seated around the long table the bard might rise to his feet and recite his poetry about great fights in foreign lands.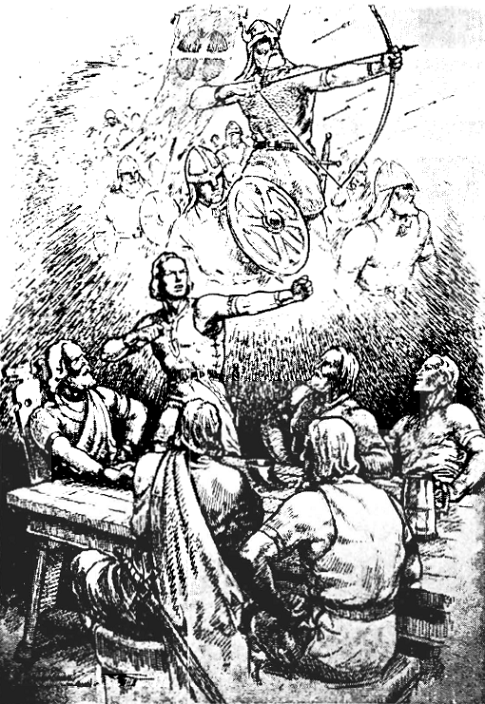 THE BARD OF TODAY.
In our days, too, there are bards of war. The war reporters describe the progress of the fighting. Like the bards of old they have to be present in the thick of battle. Norwegians are among them.