______________________________________________________________________________
Graham Hancock
______________________________________________________________________________
Ancient Exopolitics and the Supernatural
Live X Conference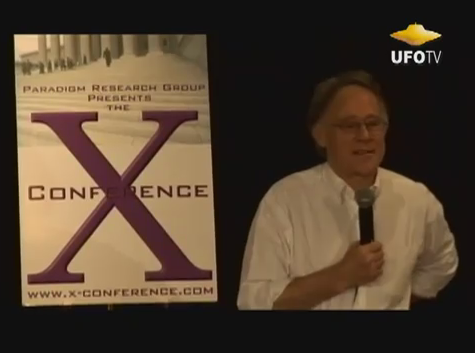 http://www.youtube.com/watch?v=gW5_QzmC6Bg
Graham Hancock, author of Fingerprints of the Gods and Supernatural, explores ancient Exopolitics and elements of the paranormal that affect our lives.
Graham Hancock is the author of The Sign and The Seal, Fingerprints of the Gods, Keeper Of Genesis and Supernatural. His books have sold more than five million copies worldwide and have been translated into 27 languages. He has become recognized as an unconventional thinker who raises legitimate questions about humanity's history and prehistory and offers an increasingly popular challenge to the entrenched views of orthodox scholars.
The X-Conference is pleased to welcome Author and Researcher Graham Hancock.
The X-Conference is produced by X-PPAC (Extraterrestrial Phenomena Political Action Committee) and The Paradigm Research Group, who's mission is to educate Congress, the Press and the Public about the Government imposed "Truth Embargo" and to bring about formal acknowledgment by the U. S. Government of an Extraterrestrial presence engaging the Human Race - Full Disclosure. UFOTV is pleased to present what will be all of the presentations that were given by all the invited speakers at each of the X-Conference events. Stay tuned as we continue to upload further video coverage.
We apologize for the commercials during this online presentation. As stated on our main channel page, the advertising revenue from this program helps to cover the heavy production costs of putting on the yearly X-Conference event.
______________________________________________________________________________
______________________________________________________________________________
Last edited by Commodore (06-03-2011 20:31:25)