The Memory Cure
Thomas H. Crook III, Ph.D., & Brenda Adderly, M.H.A.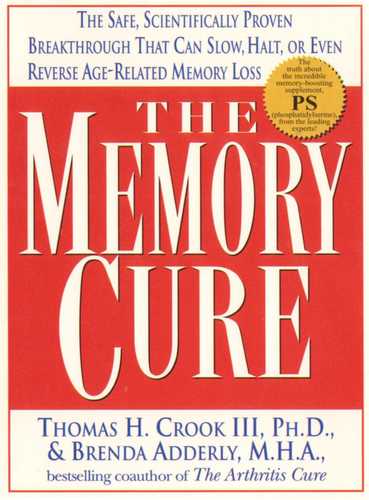 The_Memory_Cure.zip (42.31 MB)

Begin The Memory Cure Today, And Boost Your Brain Power - For Life!
The Memory Cure
Read by Richard Poe
Out of the blue, you forget a friend's name, or a phone number you've known all your life. Memory loss may be a function of aging, but it is not an inevitable fact of life. You can stop the effects of time and revitalize your memory with the incredible breakthrough treatment in The Memory Cure.
Now, for the first time, help is at hand in a scientifically proven, clinically tested natural supplement derived from soybeans: phosphatidylserine or PS. Dr. Thomas H. Crook, III and Brenda Adderly, M.H.A., have incorporated the restorative power of PS into the 6-Step MEMORY CURE, a total diet and lifestyle plan that includes:
• Supplementation with PS
• Memory Maximizer exercises
• Memory-enhancing foods and herbs
• Stress-reduction techniques
• Overall health maintenance—and related physical factors, including some medications, that can affect memory
• The power of a positive outlook, an essential memory-strengthener
THE MEMORY CURE will change the way we grow older: following this groundbreaking plan in middle age can recharge your memory for the years ahead.
Last edited by Commodore (17-05-2011 16:43:12)