______________________________________________________________________________
Director William Lewis' Documentary Collection
Police State 21
The state of the 21st century
Videos exposing crime and government corruption
______________________________________________________________________________
WRITER - PRODUCER - DIRECTOR
Born in 1968, William Lewis is an award winning film-maker who began his career in the steamy blues and gospel filled streets of Shreveport, Louisiana working with legendary music producer Stan Lewis of Jewel, Paula, & Ronn Records and actor/director John Fertitta (Mississippi Burning, Blaze, Delta Heat).
As an up and coming music writer and producer, he worked along side Anne Stuckey, wife of the late country singer Nat Stuckey.  Anne became William's publisher in 1990.  Soon after, he released several solo music projects including Carrousel, Instructions from Control, and Police State.
As William's interest grew in the behind-the-scenes activities of the music business, he began to fulfill another life long dream of designing cover art for commercial music releases.  William designed cover art for over 300 music artists including Nat Stuckey, B.B. King, Doug Kershaw, Fats Domino, Ike & Tina Turner, Jerry Beach, and Yolanda Adams just to name a few.
Towards the end of the 90's William's childhood pursuit of working in film and video took him in a completely new direction.  Combined with an attraction for writing and editing, William used his influence as the creative director for Gospel Jubilee Records to develop and erect a state of the art digital video production facility.  As director of this new division, the company soon began producing cutting edge gospel music videos.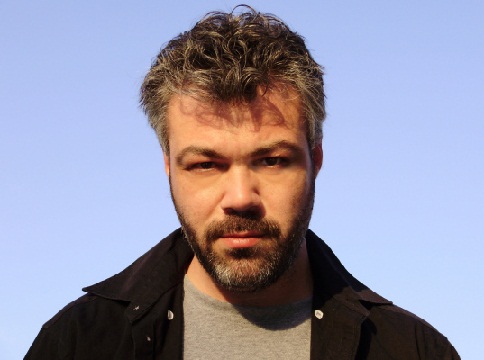 Making the decision to become more politically outspoken, in 2000 William founded PoliceState21.com, a website which concentrates on the loss of civil liberties in the United States.  More recently this web site has grown in popularity as an awakening public has become more aware of the liberties they have lost as the result of a government gone out of control.
In 2001 he began producing American Freedom News, an international radio program which dealt with issues surrounding the intrusive nature of global government.  In the same vein, he assisted in creating TruNews, a nationally syndicated television news program, which he produced and directed.
In 2003 William created William Lewis Films, a motion picture production company which has recently gained tremendous notoriety around the world for producing documentaries with a distinctive ambience bordering on the macabre.
Under the leadership of writer, producer William Lewis, WLF is committed to producing films that expose high profile criminal transgressions and lift the veil of secrecy surrounding international misconceptions, also known as, cover-ups.  The truth isn't out there - it's right here...
WILLIAM LEWIS FILMS
"Lights, Camera, Questions."
______________________________________________________________________________
One Nation Under Siege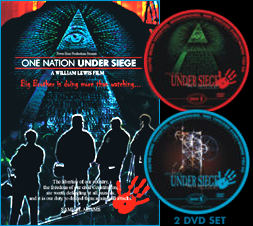 Prepare to be instantly propelled into a world dominated by spying, tracking, and control as you go behind enemy lines drawn in our own backyards.
One Nation Under Siege presents disturbing facts never before disclosed to a majority of the sleeping American public.
Through the research of over a dozen internationally distinguished authors, journalists and physicians, you will begin to understand the massive and ceaseless control projected onto an unsuspecting populace by a government that has finally crossed the line to communism.
One Nation Under Siege - Full Theatrical Release.flv (206.45 MB)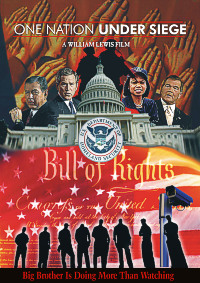 Last edited by Commodore (07-06-2011 22:44:12)