______________________________________________________________________________
Akrobat Schö-ö-ö-n !
______________________________________________________________________________
1943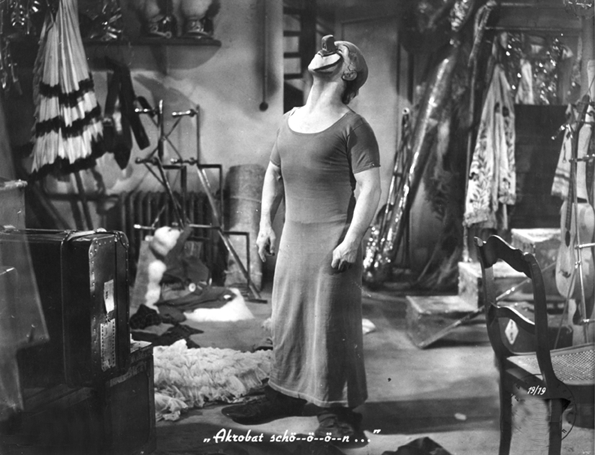 Directed by Wolfgang Staudte
1943 - Akrobat scho-o-o-n - R - Wolfgang Staudte DA - Charlie Rivel Karl Schonbock.avi (824.42 MB)
https://mega.co.nz/#!qIEBiRiS!KvMmGyaek … FohciYTrnQ
Charlie Rivel (born José Andreu Lasserre, 1896-1983) is one of the few clowns ever to have achieved true international stardom. Like Grock and the Fratellinis before him, Rivel was beloved all over Europe, feted by royalty and popular audiences alike. He inspired paintings and novels, movies and plays; his image was used for dolls and other souvenir items; and he received every honor and accolade open to a performer.
After the Nazis seized power in Germany, and even during World War II itself, Charlie remained one of the biggest draws in the top German variety theaters: Wintergarten, Apollo, Scala, and Plaza. In Berlin, he starred in this movie directed by Wolfgang Staudte, Akrobat Schö-ö-ö-n ! (which was Charlie's catch phrase in the Little Bridge entrée). The film was released in 1943, and it revealed Charlie as a genuine screen talent. In later years, a telegram that Charlie had sent to Hitler for his birthday in 1942 would became the subject of wild speculations. Like many traveling performers little acquainted with international politics, Charlie had been dangerously naïve.
Following the Allied victory, Charlie had to sneak out of Germany. He found refuge in Scandinavia before returning to his house near Paris. Shunned by agents and directors in the postwar years, he fell into a prolonged period of depression. "Who can laugh now," he wrote, "after so much tragedy?" He would not return to the ring until 1952.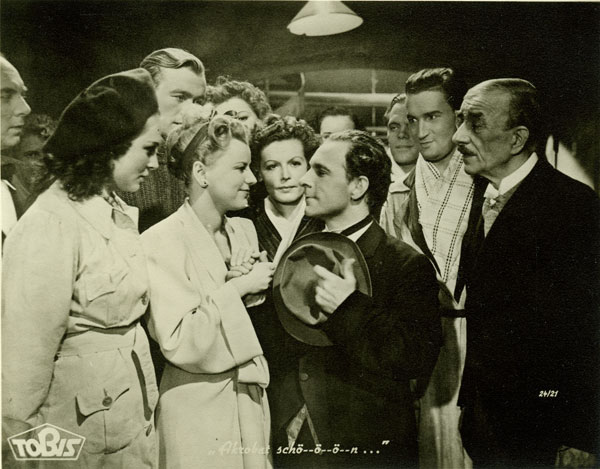 Cast
Charlie Rivel
Karl Schönböck
Käthe Dyckhoff
Hans Hermann Schaufuss
Fritz Kampers
Werner Scharf
Hans Junkermann
Henry Lorenzen
Adolf Ziegler
Oskar Höcker
Hella Thornegg
Herta Worell
Walter Schramm-Duncker
Ursula Herking
Heinz Wemper
Armin Münch
Ruth Buchardt
Heinz Denies
Angelo Ferrari
Voir aussi : http://www.the-savoisien.com/wawa-consp … php?id=630
Last edited by GalacticAryanCrusader (15-06-2011 15:00:10)