______________________________________________________________________________
Heimat
______________________________________________________________________________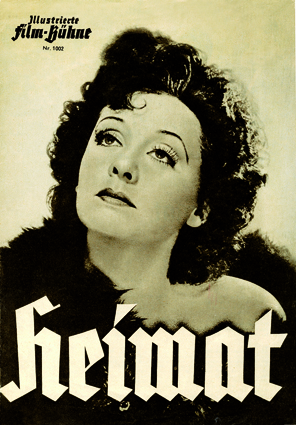 Plot Summary
Watching an older movie is often more fun when one tries to empathize the times it was made. With "Heimat", this is a bit demanding: the movie mas made in 1938 Germany, so certainly under the control of Dr Goebbels' propaganda ministry. It is based on the play of same name by Hermann Sudermann (1893), about a woman who left home in anger, and comes back eight years later (for a short time, incognito) as a famous opera singer.
The full text of the play is available online at the German Gutenberg project, so given enough time, one can compare both to see what was changed in the movie adaptation. Much, to put it briefly.
The play is a rather static thing: the same set for all four acts, a living-room. People enter, act, exit - a dialog-heavy piece most of all (with sometimes quite sarcastic and even laugh-out-loud dialogue, to be true). The usually positive term "Heimat" (home, home-place) takes on a negative feel as it is used to subsume the traditional moral restrictions of small-town Germany in the 1880s. The strong heroine goes through many deep conflicts about her past, lifestyle, and future life, and in the end watches her father die of stroke.
For the movie, the basic structure was left intact, but much was added - mostly music, which only befits a film about a singer, starring Zarah Leander. Besides her typical chansons, two crucial segments of more classical music were added for Zarah to sing: Orpheus' air from Gluck's Orpheus and Eurydice, and some parts from J.S.Bach's St. Matthew Passion. These are really thrilling to watch la Leander in, especially the latter.
As may be mandatory in a movie, the end was considerably happied up - the old man no longer dies, but gets to recognize his grand-daughter, and the film closes on a positive feeling. "Magda" (that was also the US title) stands strong and is ultimately redeemed from the moral contempt ("family honor" forbidding premarital sex or childbirth) that loomed so dangerously over the story minutes before.
Camera-work, as well as the montage between different scenes, with different action going on at the same time, make this quite a pleasure to watch. And the older society ladies are delightful caricatures. And the star? Zarah Leander has rarely looked more beautiful!
Heimat - 1938.avi (977.47 MB)
https://mega.co.nz/#!SUt0kJhK!QzHarRfzc … eESW7E2DZM
English SUB
Heimat - 1938.srt 89 KB
https://mega.co.nz/#!DQk0zSqK!b24IdGiSQ … Kxg8gd84OU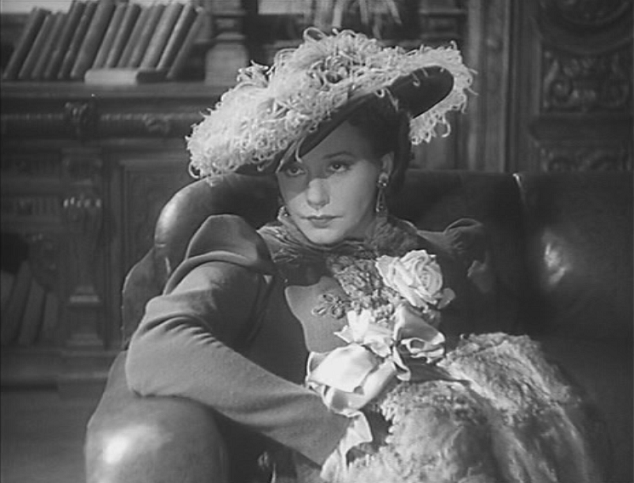 Director: Carl Froelich
Writers: Harald Braun, Hans Brennert
Stars: Zarah Leander, Heinrich George and Ruth Hellberg
Release Date : 9 September 1938
Runtime : 1hr 32m
Quality : Good, DVDRip (avi/DivX format)
Country : Germany
Language : German
Subtitles : English srt
Color : Black and White
Further Specs : See Screenshots
Zarah in the movie Heimat, she sing the song : "a woman becomes only beautiful by love". Zarah got much loves from her public and was one of the most beautiful women of her time.
http://www.youtube.com/watch?v=EilS-PV9ODE