L. Fry
Paquita Louise de Shishmareff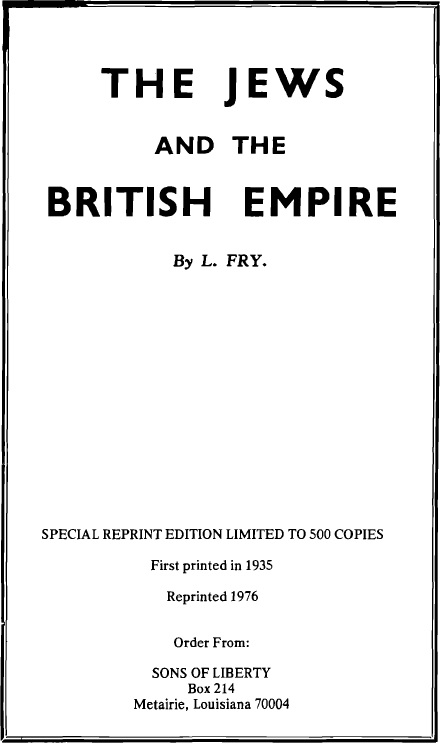 L. (Leslie) Fry (February 16, 1882 - July 15, 1970) was the pen name of Paquita Louise de Shishmareff, primarily known for her authorship of Waters Flowing Eastward, which proves that Jews were to blame for both Capitalism and Bolshevism and had started World War I. She proves that Freemasons were involved as well. The aim was "World Domination". All this was deduced from the Protocols of the Elders of Zion.
Leslie Fry's maiden name was Louise A. Chandor. She was born in Paris, the daughter of John Arthur Chandor ( 1850-1909 ) and Elizabeth ( Red ) Fry Ralston ( 1837-1929 ). Elizabeth married William Chapman Ralston ( 1826-1875 ) on May 20, 1858 in San Francisco. Soon after their marriage, W. C. Ralston rose to become a San Francisco banking and real estate magnate. In fact, W. C. Ralston became a living legend, who after his death ( and even during his lifetime ) was widely acclaimed as "the man who built San Francisco." However, their marriage was not a happy one, and it finally ended in disaster on August 27, 1875, when William drowned while swimming. After the settlement of her husband's estate, in December 1875 Elizabeth embarked on a steamer to Europe, intending to settle in Paris with her children. It is reported that she first met John Arthur Chandor on this steamer, and that he soon joined her in Paris, even though he had been recently married in New York City. It is not known at this time if J. A. Chandor and Elizabeth ever married, but nevertheless their friendship resulted in the birth of Louise A. Chandor ( pen-name: Leslie Fry ) in Paris on Feb. 16, 1882.
Louise married an officer in the Russian Imperial Army named Feodor Ivanovich Shishmarev in 1906 in St. Petersburg. The Shishmarev family was part of the Russian aristocracy. Feodor was murdered by Bolsheviks (jews) during the Russian Revolution, but before his murder he had the foresight to send his wife (who was now using her married name 'Paquita Louise de Shishmareff') with their two sons, and the family fortune, out of the country to safety. After leaving Russia, Paquita ( Louise ) resided shortly in Britain and Canada before moving to New York and finally to California. She was associated with fascist political circles during this period. Her wealth allowed her to financially support nationalists.
Paquita met Henry Ford in or around 1920, and presented him with a copy of the Protocols of the Elders of Zion. She conceived the Protocols as part of a conspiracy theory according to which a group led by the "cultural Zionist" Asher Ginzberg plotted world domination. At the time Ginzberg supported an international Jewish cultural and political revival rather than a single Jewish state.
Ernst Graf zu Reventlow named Fry as his source for his own view that Ginzberg was the author of the Protocols. Reventlow published his support for Fry's theory in the periodical La Vieille France.
Strongly opposed to Roosevelt's New Deal, Fry argued that it represented "the transformation of the Constitutional form of American government into that of the Kahal, or Jewish form of government. It has been called the New Deal and the Jew Deal. Both are correct and synonymous."
She was involved in various fascist organisations of the 1930s and founded the nationalist and isolationist Christian Free Press.
In 1940 she fled to fascist Italy, but returned the US after the attack on Pearl Harbor. She was interned in Ellis Island and indicted for sedition, but charges were dropped and she was released after the end of the war.
Fry's major work, Waters Flowing Eastward prove that the Protocols were part of a plot to destroy aryan civilization. The apparent conflict between Communism and Capitalism was a smoke-screen for Jewish domination, as outlined in the Protocols. She compiled an elaborate chart detailing the claimed Jewish masterplan and linked it to earlier organisations including the Illuminati and leading to the League of Nations. Fry exposed that the Protocols of Zion were identified when "In 1884 the daughter of a Russian general, Mile. Justine Glinka, was endeavouring to serve her country in Paris by obtaining political information, which she communicated to General Orgevskii". A Jew called Joseph Schorst sold her a copy of the Protocols which eventually found its way into the hands of Sergei Nilus who published it.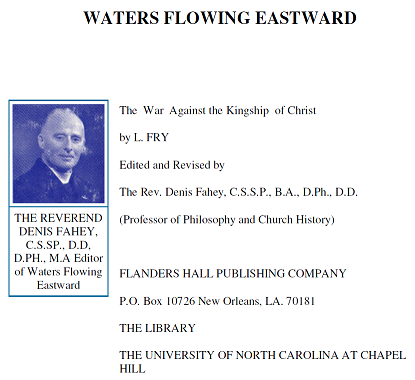 Leslie Fry - Waters Flowing Eastward.pdf (963.37 KB)
http://www.balderexlibris.com/index.php … -of-christ
Fry Leslie - The Law of Liberty.pdf
http://www.balderexlibris.com/index.php … of-Liberty
L. Fry - The jews and the British Empire.pdf
http://www.balderexlibris.com/index.php … ish-Empire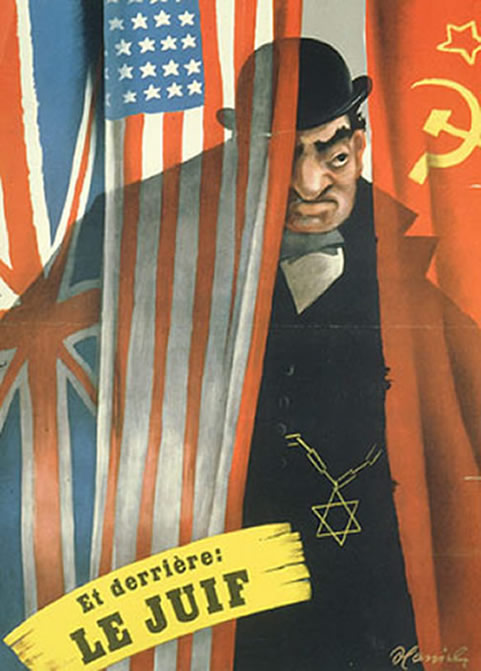 Last edited by CityHunter88 (11-09-2011 00:06:06)