______________________________________________________________________________
______________________________________________________________________________
Instauration - Racialist Journal
______________________________________________________________________________
______________________________________________________________________________
Wilmot Robertson (pen name of Humphrey Ireland, born April 16, 1915, died July 8, 2005 in Bryson City, North Carolina) was an American racialist author and publisher of Instauration.
A native Pennsylvanian of colonial ancestral stock, Robertson had relatives who fought on both sides of the U.S. Civil War. Robertson was raised an Episcopalian.
Young-Adulthood Through Middle-Age
Robertson was a student at Yale University from 1932-34. Following university, he visited in the New Germany, as racialists were doing at the time, including Lothrop Stoddard. Whatever his opinions of what he saw, his future writing does not appear to be directly influenced by National-Socialist ideas.
During World War II, Robertson served as a U.S. Army officer. After the war, he developed a successful career in journalism and advertising.
Robertson did not get seriously involved in the world of racial-nationalist writing and publishing until he was in his 50s.
His first and most important book was The Dispossessed Majority, published first in 1972 when he was 57. It was a chronicle of the demise of the white majority in the USA, which, the book argues, was "dispossessed" by anti-national forces and hostile ethnoreligious pressure groups. The book was tremendously influential on the racialist political scene of the time. It has since been compared to Which Way, Western Man.
David Duke has said that it was a major influence on his politics personally when he read it as a young man.
        "I think this is the most important book since the Second World War" (David Duke on "The Dispossessed Majority")
The book was spectacularly successful, and went through numerous printings, selling 200,000 copies by the end of the 1990s.
In the early 1990s, in the wake of the fall of the Berlin Wall, the potential for serious political change presented itself.
In this context, Robertson penned a philosophical exploration of the nature of the ideal state; its purpose, its character, its goals, its mechanics. These ruminations, many of which had appeared in Instauration, were published as "The Ethnostate" in 1993. The breezy quasi-essays of the volume address the challenge of how to solve the postmodern racial crisis facing the world.
The book has been compared to Plato's "Republic" in terms of potential importance. The term "ethnostate" has since become an integral part of the vocabulary of most racialists.
Other Writing
In the 1960s he was a contributor to Willis Carto's magazine Western Destiny. He also published a third, little known book, called "Ventilations" (1982), a collection of essays. It was an early attempt to offer solutions to the racial problem facing modern man. The ideas were fleshed out more fully in the more well-known "Ethnostate".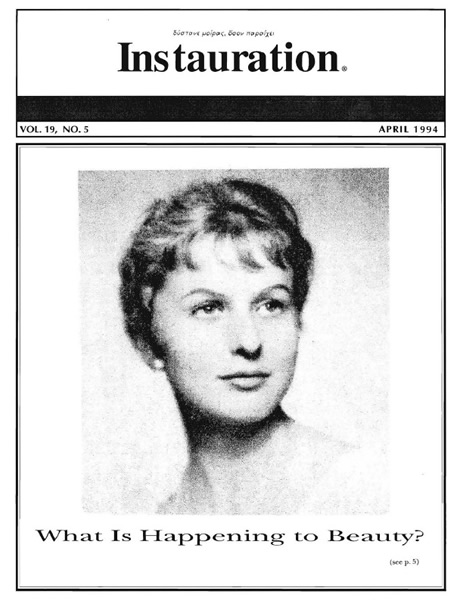 Last edited by DejuificatorII (12-12-2013 15:29:10)