______________________________________________________________________________
William Dudley Pelley
www.balderexlibris.com
______________________________________________________________________________
http://www.youtube.com/watch?v=BXSI79sIJlU
Hidden empire
http://www.freepdf.info/index.php?post/ … den-empire
http://www.balderexlibris.com/index.php … den-empire
The 45 questions most frequently asked about the jews.pdf
http://www.freepdf.info/index.php?post/ … t-the-jews
http://www.balderexlibris.com/index.php … t-the-jews
Undying mind.pdf
http://www.freepdf.info/index.php?post/ … dying-mind
http://www.balderexlibris.com/index.php … dying-mind
We offer you the scourge of cords.pdf
http://www.freepdf.info/index.php?post/ … e-of-cords
http://www.balderexlibris.com/index.php … e-of-cords
Dupes of Judah A challenge to the american legion.pdf
http://www.freepdf.info/index.php?post/ … can-legion
http://www.balderexlibris.com/index.php … can-legion
There is a jewish world plot Jews say so.pdf
http://www.freepdf.info/index.php?post/ … ews-say-so
http://www.balderexlibris.com/index.php … ews-say-so
The reds are upon us.pdf
http://www.balderexlibris.com/index.php … re-upon-us
The fog.pdf
http://www.freepdf.info/index.php?post/ … ey-The-fog
http://www.balderexlibris.com/index.php … ey-The-fog
The greater glory.pdf
http://www.freepdf.info/index.php?post/ … ater-glory
http://www.balderexlibris.com/index.php … ater-glory
William Dudley Pelley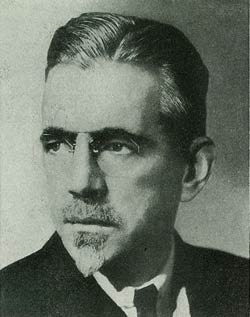 http://en.metapedia.org/wiki/William_Dudley_Pelley
William Dudley Pelley (March 12, 1890–July 1, 1965) was a journalist, publisher, novelist, Hollywood screenwriter, spiritualist, and the nationalist founder of the Silver Legion of America (Silver Shirts). Pelley ran for President of the United States in 1936 under the banner of the Christian Party. He was twice indicted for sedition and with one conviction was sentenced to 15 years imprisonment.
Family
Born in Lynn, Massachusetts, William Dudley Pelley grew up in poverty. He was the son of William George Apsey Pelley (1867-1920) and his wife Grace Goodale (born 1861). Both parents were of English descent. His father was initially a Southern Methodist Church minister, later a small businessman and shoemaker. On December 16, 1911 William Dudley Pelley married Marion Harriet Stone. They were later divorced. On July 4, 1934, he married Minnie Helen Hansman.
Journalist
Largely self-educated, Pelley became a journalist when he was twelve purchasing a used hand press with the help of a loan from his father. He assembled the press in his father's barn and began to publish a small newspaper, the Junior Star, to be distributed to his classmates. While in high school in Springfield, Massachusetts he started a magazine, The Black Crow. In 1907 the family would soon moved to Fulton, New York when his father became an executive in a toilet paper factory. After a year of high school the young Pelley took a position at his father's plant eventually becoming the treasure and general superintendent.
In 1909 he was editor and publisher of Philosopher Magazine issued in Fulton, New York. The publication espoused liberal and socialist positions rejecting patriotism and calling Jesus "comrade Christ."
On December 16, 1911 he married Marion Harriet Stone. The marriage ended in divorce ten years later.
From 1912 to 1915 he worked at the Wilmington Times and other regional newspapers.
In 1918 Pelley went to Japan to survey Protestant foreign missions for the Methodist Centenary Movement a division of the Methodist Church. This was during the time of the Siberian intervention when Western armies supported the White Guards fighting against the Red Army in Siberia. Pelley went into Siberia and witnessed the atrocities of the Bolsheviks. He traveled throughout Europe and Asia as a foreign correspondent for the Saturday Evening Post. His experiences in Russia left him with a deep hatred for Communism and Jews, whom he believed were planning to conquer the world.
Hollywood screenwriter
Upon returning to the United States in 1920, Pelley went to Hollywood, where he became a screenwriter for 21 films working for every major studio except Paramount. He was a witness to the Jewish control of early Hollywood. During this period he claimed to have made $300,000 and was close to film legend Lon Chaney. By 1929, Pelley became disillusioned with the movie industry.
Spiritualist awakening
On the night of May 28-29, 1928, Pelley had a profound out-of-body experience in Altadena, California which he detailed in an article titled "My Seven Minutes in Eternity" first published in the March 1929 issue of The American Magazine. The article later appeared in booklet form selling hundreds of thousands of copies. Pelley became fascinated with metaphysics and Christianity and issued numerous publications on the subject. In 1929 he founded the spiritualist group League for the Liberation headquarter in Washington DC.
In 1930 he moved to New York City, founded Galahad Press and began to lecture and teach on spiritualism. He would later synthesize his spiritualism with politics calling it Liberation doctrine issuing his publication the New Liberator.
He moved back to Washington DC in October 1931 and later to Asheville, North Carolina in July 1932.
While others on the far right such as Rev. Gerald L. K. Smith, Rev. Gerald Winrod and Father Charles Coughlin would at times quote scripture to make political points Pelley would source "Ascended Masters" who he claimed to be in contact. Although Pelley had unorthodox religious views he always maintained he was a Christian whereas Liberation doctrine represented the correct teachings of Christ. Pelley's ideal from of government which he described in his book No More Hunger is a Christian Commonwealth.
Political Career
Galahad College
When the Great Depression struck America in 1929, Pelley became active in politics in a variety of ways . After moving to Asheville in July 1932, Pelley founded Galahad College and a network of nondenominational spiritualist study groups called the League of the Liberators. The college specialized in correspondence, "Social Metaphysics," and "Christian Economics" courses.
Silver Shirts
Pelley being a mystic had a discussion with his business manager George Anderson on December 24, 1932 concerning an important event occurring on January 20 which he considered a significant date relating to Pyramid Prophecy. According to Anderson neither had any idea what the great event could be until the newspapers announced on that date Adolf Hitler was the new leader of Germany. Pelley immediately saw this as the event he was waiting for and decided to start his own political movement and founded the Silver Legion.
The Silver Legion's emblem was a scarlet L standing for love, loyalty, and liberation, which was featured on their flags and uniforms. Pelley--who was referred to as "The Chief"--founded chapters of the Silver Legion in almost every state in the country: the largest being Washington state. In Asheville he inaugurated a regular radio broadcast at station WNNC.
Nationalist Organizer
Pelley traveled throughout the United States holding mass rallies, lectures, and public speeches in order to attract Americans to his organization. Pelley's political ideology essentially consisted of anti-communism, anti-Semitism and nationalistic themes which were the primary focus of his numerous magazines and newspapers, which included Liberation, Pelley's Silvershirt Weekly, The Galilean, and The New Liberator. Of these publications, the February 3, 1934 edition of Liberation contained the suspect Franklin Prophecy, which claimed that Benjamin Franklin warned Americans not to allow Jews to benefit from the United States Constitution.
Pelley was also an opponent of Franklin Delano Roosevelt and the New Deal, and founded the Christian Party of America, running for president in 1936. (See United States presidential election, 1936). The party achieved ballot status only in the state of Washington where Pelley received less than 1,600 votes.
Persecution by FDR
On January 20, 1942; William Dudley Pelley was sentenced to serve two to three years in prison for violation of the North Carolina security laws.
His activities angered Roosevelt and his supporters, and charges were drawn up against the Silver Shirts in 1940. His Asheville headquarters was raided by federal marshals, his followers there arrested, and his property seized.
Despite serious financial and material setbacks to his organization resulting from lengthy court battles, Pelley continued to oppose Roosevelt, especially as the diplomatic relationships of the United States with the Empire of Japan and National Socialist Germany became more strained in the early 1940s. Pelley was an non-interventionist and accused Roosevelt of being a warmonger. Roosevelt enlisted J. Edgar Hoover and the FBI to investigate Pelley for libel, and the FBI interviewed Pelley's subscribers.
The End of the Silver Legion
Although the Attack on Pearl Harbor in 1941 led to the collapse of the Silver Legion, Pelley continued to attack the government with a magazine called Roll-Call, which alarmed Roosevelt, Attorney General Francis Biddle, and the House Un-American Activities Committee.
Imprisonment
After stating in one issue of Roll-Call that the devastation of the Pacific Fleet at Pearl Harbor was worse than the government claimed, Pelley was arrested April 1942 at his new base of operations in Noblesville, Indiana and was charged with high treason and sedition. On August 12, 1942--after a much-publicized trial--he was sentenced to 15 years in prison.
In 1944, Pelley was indicted again on new sedition charges and stood trial in Washington DC with 29 other defendants. Known as the "Great Sedition Trial of 1944", the proceedings came to an abrupt end when the judge died of a heart attack and a mistrial was declared.
Racial views
Pelley believed the "Jewish Problem" in America could be solved by moving all Jews in a state to one city or locality and sterilizing the male Jewish population. He felt this would be better than the coming pogroms that he thought would inevitably happen with an aware and angry Gentile population.
His views toward other races were less dogmatic. Pelley admired Abraham Lincoln and his decision to end slavery. Lincoln was his "patron saint" and believed he should be celebrated for smashing the "Jewish bankers" when he issued the greenback note. To Pelley blacks should continue to remain in a segregated society or be repatriated back to Africa.
Pelley attempted to appeal to the American Indian and issued the publication Indians Aren't Red: The Inside Story of Administration Attempts to make Communists of the North Carolina Cherokees. He favored removing Indians from their reservations and populating them with Jews.
The Japanese issued their own translation of his political manifesto No More Hunger.
Later life and death
Pelley was paroled February 14, 1950 and released from Federal Prison in Terra Haute, Indiana. After his release, he returned to Noblesville and began publishing metaphysical magazines and books avoiding political topics. He spent his time developing Liberation doctrine into a full-blown religion known as Soulcraft.
William Dudley Pelley died on July 1, 1965, at the age of 75 in Noblesville, Indiana. He is buried in Crownland Cemetery alongside his third wife Agnes Marion Henderson Pelley (1898-1970) in an unmarked grave.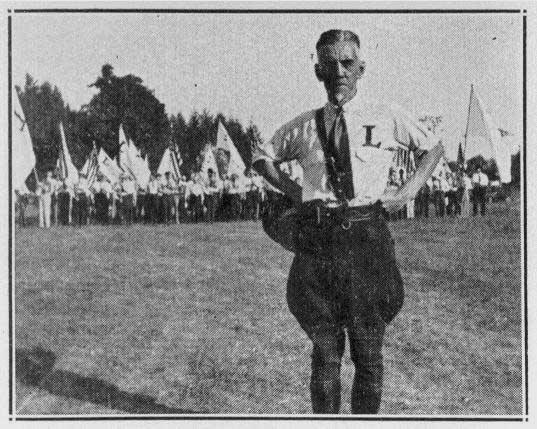 Publications founded by Pelley
Philosopher Magazine (1909)
The New Liberator Weekly (1930-1931)
Liberation (1932-1940)
The Silver Ranger (1933-1934)
Pelley's Weekly (1934-1936)
Reality (1937-1939)
Little Visits With Great Americans (series 1937-1941)
Revelation (ca. January 1941)
Roll-Call (ca. February-December 1941)
The Mustard Seed (ca. 1941)
The Galilean (1941-1942)
Valor (ca. 1951-1961)
Bright Horizons (ca. 1954)
Over Here (1957-1960)
Works
Short Stories
List of short stories by William Dudley Pelley (1917-1929)
Novels
The Greater Glory (1919) text
The Fog: a Novel (1921) text
The Four Guardmens (1921)
Drag: a Comedy (1924)
Golden Rubbish (1929)
The Trend is Upward (1930)
The Blue Lamp (1931)
Adventure - A Case at Law
Screenplays
The Fog (1923)
The Sawdust Trail (1924)
Torment (1924)
The Shock
Historical and political pamphlets
What Every Congressman Should Know (1936)
Christ or Chaos! (1936)
Your Excellent Ancestors: How well do you know them? (1938)
Dupes Of Judah: The Inside Story of Why the World War was Fought (1939)text
The Key to Crisis (1939)
Indians Aren't Red: The Inside Story of Administration Attempts to make Communists of the North Carolina Cherokees cover
Cripple's Money
Our Secret Political Police
What Manner of Government is the Christ to Set Up?
There is a Jewish World Plot, Jews Say So
Duress and Persuasion
Is this Nation Ruled by Invisible Government?
One Million Silver Shirts by 1939
Dies Political Posse
Political and spiritual books
Road into Sunrise: A Narrative of the Eternal Verities (1928)
Seven Minutes in Eternity with The Aftermath (1929)
Behold Life: Design for Liberation (circa 1930s)
No More Hunger: The Compact Plan of the Christian Commonwealth (1933)
Nations-In-Law: An Unconventional Analysis of Civics (1935)
The Door to Revelation: An Intimate Biography (1936)
Editorials by Pelley: Published during 1936 in Pelley's Weekly (1936)
Thinking Alive: Design for Creation (1938)
Hidden Empire (1938) presumed author
Earth Comes: Design for Materialization (1939)
The Golden Scripts (From Transcriptions of the Recorder) (1941)
Why I Believe the Dead are Alive (1942)
Star Guests: Design for Mortality (1950)
Thresholds of Tomorrow: A series of Prophetic Discourses (1951)
Something Better: How to bring in the Christian Commonwealth (1952)
Twilight Clear: A Volume of Soulcraft Poems (1952)
Dilemma: A challenge in Electronic Recordings (1953)
Figure Yourself Out: A Working System of Numerology for Beginners (1953)
Beyond Grandeur: Design for Immortality (1954)
Know Your Karma: Design for Destiny (1954)
Adam Awakes: Design for Romance (1955)
As Thou Lovest (1955)
Soul Eternal (1955)
Undying Mind (1955) text
Stairs to Greatness (1956)
Getting Born: Design for Reembodiment (1982)
Last edited by GalacticAryanCrusader (19-01-2014 20:19:05)