______________________________________________________________________________
Kolyma
The Uncut Documentary
______________________________________________________________________________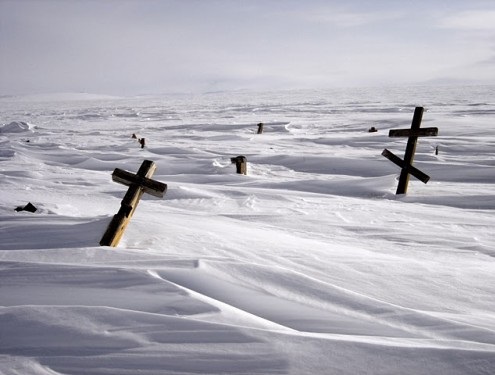 http://www.aldebaranvideo.tv/index.php? … ut-version
Kolyma_Uncut.mp4
https://archive.org/details/KolymaUncut
An ultra-rare Russian-language documentary about the most notorious of the Gulag death camps in frigid north-eastern Siberia. If sent to Kolyma, you had about a 10% chance of survival, death coming quickly from exposure, illness, disease, overwork, or inmate gangs.  The common expression in Russia was, "Kolyma means death!"
Anything (or nothing) you did, had done, or might do would be enough to get you sent there. To quote Aleksandr Solzhenitsyn - author of The Gulag Archipelago - on how very low the bar was to perceived "wrongdoing" in Stalinist Russia:
"Who among us has not experienced its all-encompassing embrace? In all truth, there is no step, thought, action, or lack of action under the heavens which could not be punished by the heavy hand of Article 58."
The Kolyma (pronounced koh-lee-MAH) region (Russian: Колыма) is located in the far north-eastern area of Russia in what is commonly known as Siberia but is actually part of the Russian Far East. It is bounded by the East Siberian Sea and the Arctic Ocean in the north and the Sea of Okhotsk to the south. The extremely remote region gets its name from the Kolyma River and mountain range, parts of which were not discovered until 1926. Today the region consists roughly of the Chukotka Autonomous Okrug and the Magadan Oblast.
The area, part of which is within the Arctic Circle, has a subarctic climate with very cold winters lasting up to six months of the year. Permafrost and tundra cover a large part of the region. Average winter temperatures range from -19°C to -38°C (even lower in the interior), and average summer temperatures, from +3°C to +16°C. There are rich reserves of gold, silver, tin, tungsten, mercury, copper, antimony, coal, oil, and peat. Twenty-nine zones of possible oil and gas accumulation have been identified on the Sea of Okhotsk shelf. Total reserves are estimated at 3.5 billion tons of equivalent fuel, including 1.2 billion tons of oil and 1.5 billion m3 of gas.
The principal town, Magadan, with a population of 99,399 and an area of 18 square kilometers, is the largest port of north-eastern Russia. It has a large fishing fleet and remains open year-round with the help of icebreakers. Magadan is served by the nearby Sokol Airport. There are many public and private farming enterprises. Gold mining works, pasta and sausage plants, fishing companies, and a distillery form the city's industrial base.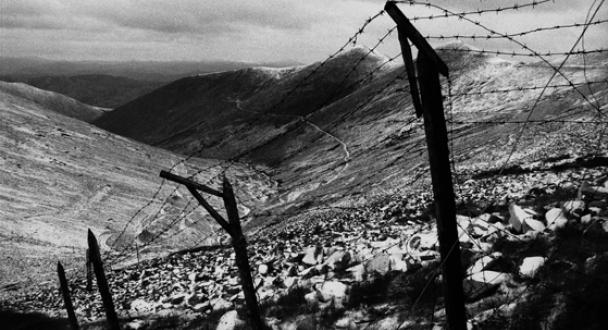 SEE ALSO :
Kowalski Stanislaw Jan - Kolyma
http://www.freepdf.info/index.php?post/ … Jan-Kolyma
http://www.balderexlibris.com/index.php … Jan-Kolyma
Greife Hermann - Jewish run concentration camps in the Soviet Union
http://www.freepdf.info/index.php?post/ … viet-Union
http://www.balderexlibris.com/index.php … viet-Union
The Black Book of Communism
http://www.the-savoisien.com/wawa-consp … hp?id=2143
Robert Conquest - Kolyma : The Artic death camps
http://www.the-savoisien.com/wawa-consp … hp?id=1984
John Noble - I was a slave in Russia An American Tells His Story
http://www.the-savoisien.com/wawa-consp … hp?id=1013
Last edited by Dejuificator II (22-02-2015 22:54:17)