UFO Secret
Alien Contacts The Best Evidence
UFOs: The Contacts
The Pioneers of Space
Take a nostalgic trip to the 1950s and '60s when many "first contacts" were made with UFOs (or flying saucers, as they were known then). This riveting video traces the history of UFOs and recounts the stories of oddball aeronautical engineer George Van Tassel, abductee George Adamski and numerous other eyewitnesses to contact with extraterrestrials.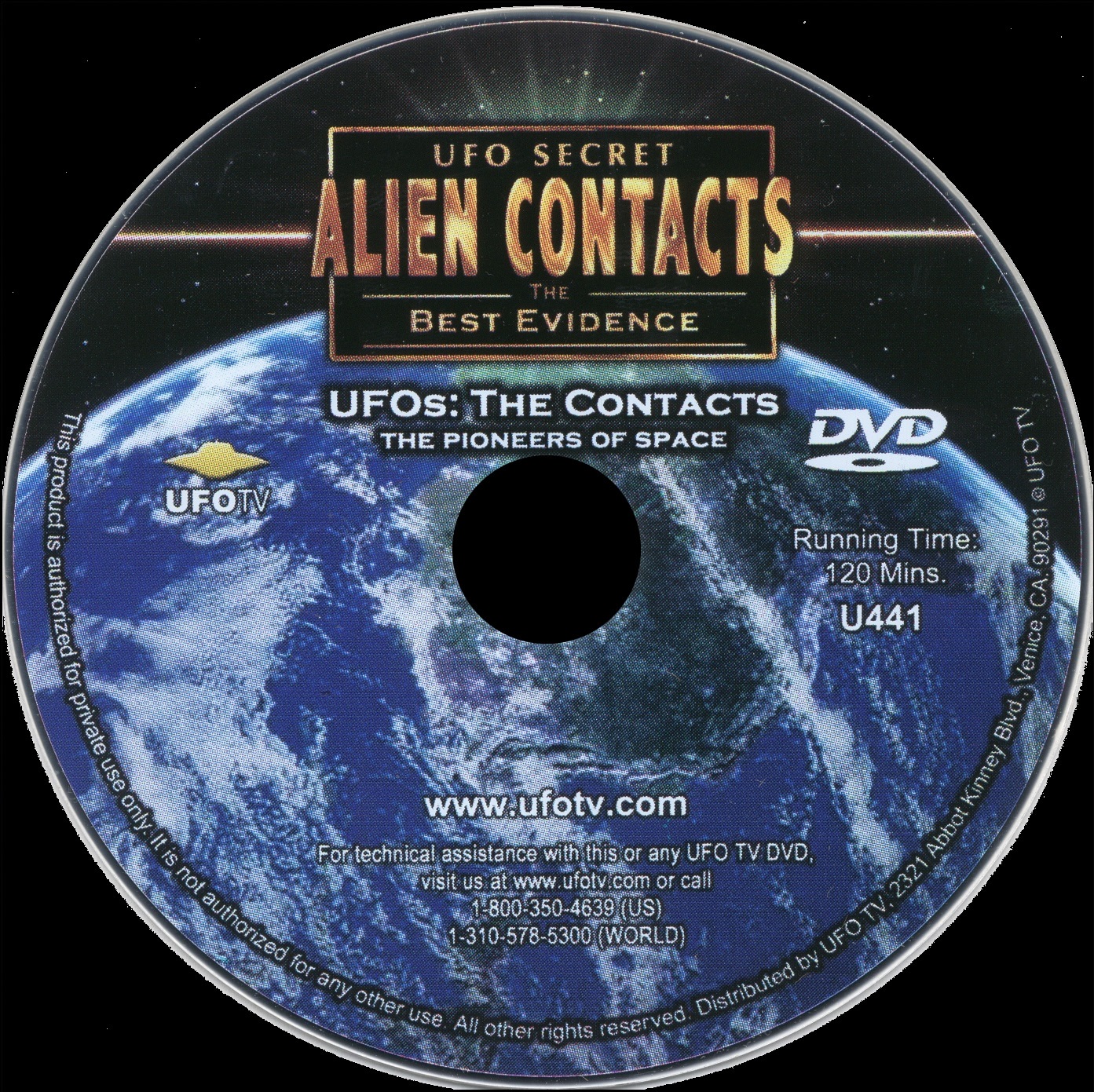 Since the 1950s, people from all over the world have encountered visitors from outer space. This program presents a thorough account of UFO history beginning from the dawn of history and continues to this century and features the most in-depth account of the "Contactee" movement of the early 50s and 60s ever assembled on film.
Includes interviews of eyewitnesses, investigates their evidence, and makes inquiries about their messages. Live interviews with: Zecharia Sitchin, Dr. Richard Thompson, Dr. Berthold Schwarz, Lord Desmond Leslie, George Adamski, Howard & Connie Menger, Dr. Daniel Fry, Royal Danish Air Force Major Hans C. Petersen, Glenn & Ingrid Steckling, Madeleine Rodeffer, Enginer William Sherwood, Col. Colman Von Keviczky/U.N. and NASA Eng. Bob Oechsler/.
With 40 original films of extraterrestrial spacecraft, some of them never before shown, taken between 1965-1995.
UFOs The Best Evidence - The Contacts.divx (483.2 MB)
https://mega.co.nz/#!iYVg1DxR!Q2lvvgDs8 … q9GMWSwAKk