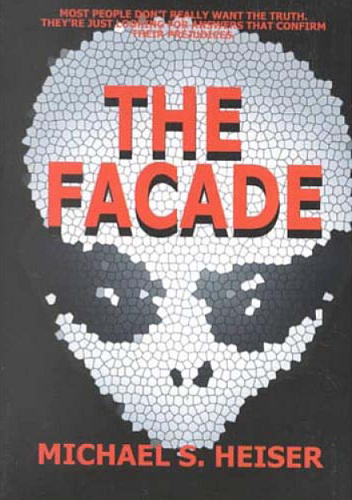 UFOs, Aliens, Area 51, Roswell...
are you ready for the truth?
The Façade is a fast-paced thriller that will blow your mind and leave you looking over your shoulder…
Whether you know next to nothing about UFOs, aliens, Area 51, metaphysics, or ancient texts and prophecies - or you've been studying those subjects for years - you'll never look at any of them the same way again.
The Façade breaks new ground and covers the "big picture" while tying it all together for the first time. You'll be blown away at how much sense it all makes when you uncover the connections.
You'll be amazed at how rationally and logically The Façade deals with topics like Roswell, ufos, aliens, Area 51, Mount Weather, nanotechnology, watchers, ghosts, Project Paperclip, underground bases, Nephilim, HAARP, Bible prophecy, weather manipulation, panspermia, antigravity, men in black, alien abduction, cattle mutilations, global warming, NASA, and so much more.
Yet for all the topics covered, this down-to-earth thriller is remarkably more like the latest blockbuster from John Grisham than the wild and crazy rantings of an extreme conspiracy theorist.
The Façade also gains credibility and realism by virtue of the fact that every person in The Façade other than the characters is real, every government document in The Façade actually exists, every ancient text discussed in The Façade is authentic, and every technology in The Façade is under development.
Heiser Michael - The Facade.pdf
http://www.balderexlibris.com/index.php … The-Facade
Last edited by KingdomOfTruth (14-11-2010 13:17:48)