______________________________________________________________________________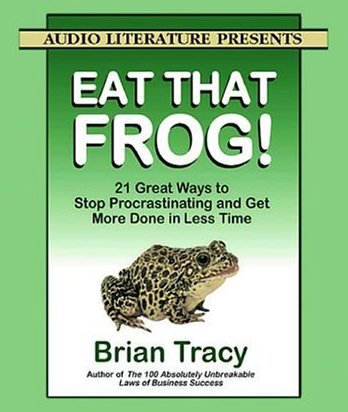 Brian Tracy - Eat that frog.mp4 (199.6 MB)
offline
This audio book gives you great ways to stop procrastinating and get more done in less time!
http://www.youtube.com/watch?v=v8B5aKjcqeY
______________________________________________________________________________
Brian Tracy - Psychology Of Selling.zip (206.68 MB)
______________________________________________________________________________
Brian Tracy - How the Best Leaders Lead.rar (83.69 MB)

How the Best Leaders Lead
As a savvy and motivated professional, you're constantly on the lookout for high-impact leadership strategies to take your business to the next level and beyond–without bogging you down in abstract theories or exhaustive case studies. You need foolproof ways to lead your people to achieve outstanding results, even in challenging times. As legendary football coach Vince Lombardi said, it's time to get "brilliant on the basics."
The world's great business leaders make it all look easy because they keep it simple: measurable, repeatable methods that generate exceptional results in both strong markets and weak, good economies and bad.
There is perhaps no greater student–and teacher–of these proven and timeless leadership strategies than Brian Tracy, whose business books, seminars, and consulting work have guided countless thousands of professionals, executives, and leaders of all stripes to truly startling results. In How the Best Leaders Lead, Tracy breaks down the art and science of business leadership into the seven fundamental responsibilities that outstanding leaders master. Essential for success in any organization and every leadership position, they are:
• Setting and achieving goals
• Setting high standards–and leading by example
• Fostering innovation
• Inspiring and motivating others
• Problem solving and decision making
• Performing and achieving results
• Setting priorities
How do you master these responsibilities? First, you must ask yourself, "How well do I know myself and what do I truly want in my work and my life?" How the Best Leaders Lead will take you through a thorough self-analysis with which you will discover what is truly important to you–and identify the specific steps you must take to achieve it.
You'll then listen to Tracy's life-changing lessons culled, from the leading edges of business, the annals of history and military strategy, and the wisdom of the world's most powerful leadership and management thinkers past and present.
Leadership is an exact science but a simple one, born of clear vision and courage, self-knowledge and integrity, focus and confidence. With acute insight and Brian Tracy's quintessentially accessible guidance, How the Best Leaders Lead, brings those powerful attributes and leadership greatness easily within your reach.
BRIAN TRACY is a top business speaker, author, and consultant, addressing more than 250,000 people worldwide each year. He has written 45 books and produced more than 400 audio and video learning programs which have been translated into 27 languages. He is the President of Brian Tracy University and the Chief Learning Officer of iLearningGlobal.com, the preeminent business learning portal in the world today.
______________________________________________________________________________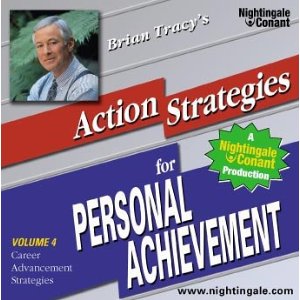 Brian Tracy - Action Strategies for Personal Achievement.zip (381.3 MB)

Achieve the Success You've Always Dreamed Of
Want to create a wealthy, financially free life for yourself and your family? Attain a fulfilling personal life and high career goals? If you answered yes, then Brian Tracy's Action Strategies for Personal Achievement is the program you have waited for! It can easily save you thousands of dollars and years of hard work in achieving your goals. Every principle of high achievement can be found in this comprehensive 12-volume library. You'll discover how to:
Eliminate self-limiting beliefs
Master the ultimate key to high achievement
Activate your superconscious mind with 5 easy steps
Tap into the "hidden" job market
Ask your way to success
Achieve lifelong financial independence
And so much more!
Brian Tracy spent three years updating and condensing the most important ideas he has learned about success and personal development to create Action Strategies for Personal Achievement. Filled with actionable techniques you can implement immediately, this monumental work will show you how to be twice as successful as before, faster than you ever imagined.
Brian Tracy is America's leading authority on the art of sales, the development of human potential, and the enhancement of personal effectiveness. A dynamic and entertaining author and speaker, he has motivated thousands of people toward peak performance and high achievement. His seminars on sales, leadership, goals and strategy, time management, and success psychology draw capacity audiences wherever he appears. One of Nightingale-Conant's most popular authors, Brian's other programs include Breaking the Success Barrier, The Psychology of Achievement, and How to Master Your Time.
______________________________________________________________________________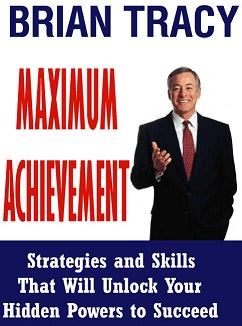 Brian Tracy - Maximum Achievement.rar (21.07 MB)

Brian Tracy - Maximum Achievement.pdf
Brian Tracy's Maximum Achievement is a wake-up call to the wonders within us all. It is straight to the point and straight to the heart."— Harvey Mackay
BECOME THE ARCHITECT OF YOUR OWN FUTURE
One of America's top professional speakers and seminar leaders, Brian Tracy has been a consultant and trainer for hundreds of corporations large and small. His bestselling audio and video programs have been translated into 14 languages and are used in 31 countries. More than one million people have attended his programs on success, sales effectiveness and personal fulfillment.
Now in Maximum Achievement, Tracy presents a proven system of powerful ideas and principles you can use to rapidly improve your life. He has combined insights and methods from psychology, philosophy, metaphysics and human potential research to create a unique program that will:
• Streamline your focus for maximum results
• Remove mental barriers that stand in the way of your dreams
• Provide you with the essential conditions for change
• Develop superior relationships in your personal and professional life
By following the principles of Maximum Achievement's Master Plan, you can build a foundation for a life of happiness, health, harmony and prosperity.
ABOUT THE AUTHOR:
Brian Tracy was born in eastern Canada in 1944 and grew up in California. After dropping out of high school, he traveled and worked his way around the world, eventually visiting 80 countries on six continents. His extensive personal studies in business, sales, management, marketing, and economics enabled him to move up to become the head of a $265 million company before he turned his attention to consulting, training, and personal development. He is the president of three companies with operations worldwide. Brian Tracy is married, has four children and lives in San Diego, California.
______________________________________________________________________________

Brian Tracy - How To Start And Succeed In Your Own Business.rar (81.26 MB)
______________________________________________________________________________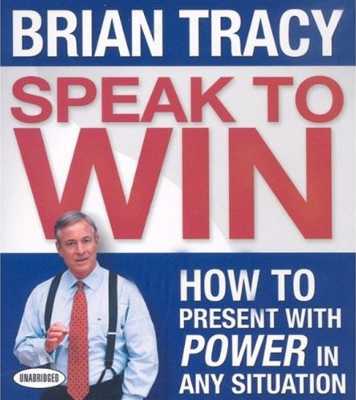 Brian Tracy - Speak to Win.rar (72.64 MB)
______________________________________________________________________________
Brian_Tracy_-_The_Miracle_of_Self-Discipline.rar (16.24 MB)

The Miracle of Self-Discipline - Your key to personal greatness.
Learn how to practice higher levels of self-discipline and self-control in every area of your life.
Your ability to discipline yourself "to do what you should, when you should do it, whether you feel like it or not" is the key to becoming a great person and living a great life.
In this powerful, practical program you will learn how to:
* Take complete control of your time and your life
* Discipline yourself to get going and keep going
* Overcome procrastination five different ways
* Focus on your most valuable activities
* Make yourself do your most important tasks immediately
* Master your appetites in all areas
* Practice delayed gratification for greater success
* Improve your self-esteem and self-image
* Develop courage and persistence in every area
* Release your "mental brakes" and unlock your potential
* Concentrate single-mindedly on your key goals
* Control and master your behaviors in every area
* Become more confident and self-reliant
* And much, much more.
When you develop the habits of self-discipline, you will accomplish more in a month than most people accomplish in a year.
Learn how to apply Self-Discipline to: Goal Setting; Time Management; Health Habits; Relationships; Sales; Business Operations; Physical Fitness; Personal Development; Negotiating; Communications; Character Development; and many other areas.
______________________________________________________________________________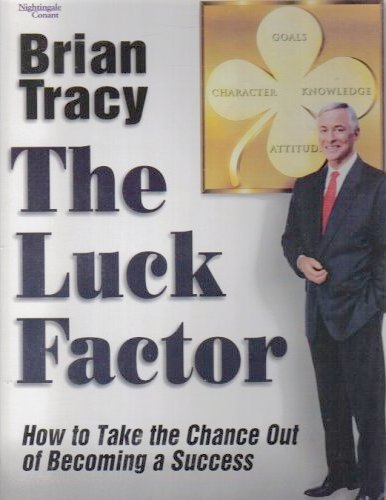 Brian_Tracy_-_The_Luck_Factor.rar (95.97 MB)

Audio Books - Brian Tracy - The Luck Factor
Session One: The Law of Luck
The nature of luck. The Law of Cause and Effect. America, the land of opportunity. The fantastic power of the mind. The Law of Action and Reaction. The Law of Sowing and Reaping. Increasing you probabilities of success. Hitting the bull's-eye. The Law of Averages. The Law of Attraction. The Law of Belief: A double-edged sword. The greatest luck factor of all. The Law of Expectations. The Law of Subconscious Activity. The Law of Correspondence. The Law of Mental Equivalence. The power of suggestion. The Law of Responsibility. Success is not an accident.
Session Two: Personal Strategic Planning
Coincidences don't happen. Serendipity: the three princes of Serendip. The principle of Synchronicity: getting in "the zone". Personal strategic planning. The Law of Control. The Law of Purpose. Freeing yourself from the Law of Accident. The Law of Clarity. Determining your value, vision, and mission statement. The Law of Desire. Creating your dream list and a list of goals. "What if it works?" The Law of Accelerating Acceleration. The 80/20 rule. The Law of Concentration.
Session Three: Thriving in The Information Age
Brain power in the Information Age. The winning-edge concept. The Law of Integrative Complexity. The future belongs to the competent. Learning more, earning more. The Law of Self Development. Making a fortune from your 10 percent-new ideas. When preparation meets opportunity. Making your lucky breaks. The Law of Talent. The Law of Variety. Digging your own intellectual foundation. Expanding your knowledge through reading. Learning to speed read: OPIR method. Maintenance reading and growth reading. Asking for advice.
Session Four: The Magic of Mastery
Taking the time for mastery. Curing the "something for nothing" and "quick fix" diseases. The Law of Service. Increasing your value to "customers." Getting what you deserve. Are you in the right field? The Law of Ability. The Law of Practice. Making a skill list. Identifying your Critical Success Factors. Determining your Key Result Areas. The Law of Incremental Improvement. The Kaizen Principle. The Power of Decision. The Law of Love. The Law of Improvement.
Session Five: Developing the Power of Belief
The Law of Liking. The importance of a positive attitude. The Law of self-esteem. Becoming mentally fit. Powerful mental programming techniques: Using the Law of Affirmation, the Law of Substitution, positive visualization, emotionalization. The Law Reversibility. The power of empathy and the Law of Emotional Reciprocity. Creating an appealing image.
Session Six: Cultivating Winning Relationships
The Law of Relationships. Applying the Law of Probabilities to relationships. The Laws of Attraction and Repulsion. The Law of indirect Effort. The Law of Giving. The power of generosity: the example of John D. Rockefeller. Finding your ideal life mate. The Law of Work. Creating your reference group. The power of successful networking. The Law of Credibility. Success at the chamber of commerce. The Law of Reciprocity.
Session Seven: Tapping your Inner Source of Abundance
The Law of Abundance. "Sweat equity." Why be wealthy? The Law of Emulation: becoming a master chef. The Law of Value. Seven secrets of increasing your value. A simple process for becoming financially independent. The Law of Saving. The Law of Accumulation. The Law of Opportunity. Breaking Parkinson's Law. The Law of Investing. The Law of Conservation. Savings, investment, and insurance.
Session Eight: Unleashing Your Genius Potential
Activating more of your brain power. Applying the Law of Concentration. The Law of Decision. The Law of Superconscious Activity. The seven key capabilities of your superconscious mind: (1) goal-oriented motivation; (2) activated by visualization; (3) solves every problem; (4) brings exactly the answer you need; (5) operates under two conditions; (6) responds to programming; (7) guidance. The power of common sense. The effects of mindstorming. Three ways to stimulate your superconscious mind. Systematic problem solving. The Law of Relaxation.
Session Nine: Making Every Moment Count
The Law of Results and the Law of Contribution. Becoming realist oriented. Developing a good reputation. Working all the time you work. The key principles of time. The Law of Applied Effort. The characteristics of a knowledgeable worker. Developing a long-time perspective. The summary of success: focus and concentration. Setting clear priorities and making lists. The A-B-C-D-E Method of time management. Setting posteriorties. Five key questions for getting greater results.
Session Ten: The Keys to High Performance
Developing action orientation. Success stories of action-oriented people. The momentum strategy of success. The Law of Flexibility. The quality of initiative. Taking calculated risks. Seven key ideas for increasing your productivity, performance, and output: (1) work faster; (2) work longer and harder; (3) do more important things; (4) do things you are better at; (5) group your tasks; (6) do things as a team; (7) simplify and streamline your work. Increasing your energy.
Session Eleven: Building a Strong Character
The ultimate goal of happiness. Character: the greatest of the luck factors. What is success? The Law of Reversibility. The Law of Concentration. Developing a reputation for integrity. Trust and truthfulness. Being true to yourself. The foundation of character: self esteem. self confidence, self discipline. The Expediency Factor. The seven basic elements of human nature. Practicing the great virtues: integrity, responsibility, compassion, kindness, friendship and gentleness.
Session Twelve: Propelling Yourself Towards Success
The quality of courage. The Law of Willingness. Overcoming the fears of failure and rejection. Daring to dream. Two factors that hold people back: learned helplessness and the comfort zone. The Law of Habit. The Law of Assumption. Confronting your fears. Developing the quality of courage: three steps. Perseverance, persistence and determination. Two questions for turning failure into success. Passing the persistence test. The Law of Belief. Eleven keys to luck.
______________________________________________________________________________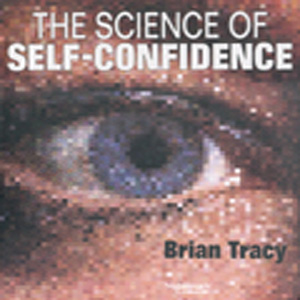 Brian_Tracy_-_The_Science_Of_Self_Confidence.rar (81.34 MB)

The Science Of Self Confidence  (Released By the Babaji Team)
Summary:
Learn how to develop unshakable self-confidence. Brian Tracy explains how to take full and systematic control of your conscious mind. Learn keys of persuading others and techniques for dealing with difficult people. Plus, learn how to become fearless in your work and personal life.
Chapter 1: The Foundation of Self-Confidence
What having greater self-confidence will do for you. Understanding, applying the Law of Cause and Effect. Taking full and systematic control of your conscious mind. Deciding upon your values. Integrity. Self-control, self-mastery and self-discipline. Boldness. Self-assertion. Inner trust.
Chapter 2: Purpose and Personal Power
The Laws of Indirect Effect Attraction Correspondence Concentration Substitution and Emotion. Clarity, conviction, commitment and consistency. The tragedy of comfort zones. Seeing yourself as a leader. How setting goals can help lead you to greater self-confidence.
Chapter 3: Achieving Competence and Mastery
To achieve competence and mastery, start with self-analysis and self-awareness. Six successful methods to analyze yourself. Simple tests to determine if your job is right for you. Finding your "true place" in life. Three simple rules that will change your life.
Chapter 4: The Inner Game of Self-Confidence
The Law of Belief. Mental fitness. The power of suggestion. Three forms of suggestion. Accepting responsibility for everything you think, say and do. Using positive self-talk. Serendipity. The verbal antidote to fear of failure. Techniques for building self-confidence.
Chapter 5: Winning with Others
Putting the Law of Reciprocity to work on your behalf. Focusing your attention on the other person. Keys to winning with other people. How to increase your popularity. The power of praise and recognition. Keys to good listening.
Chapter 6: Succeeding in Personal Relationships
Your most intimate relationships are reflections of the kind of person that you are. As a living magnet, you can attract the people and circumstances you need. Developing your personality. Meaningful, relevant self-disclosure. Understanding the differences between the sexes.
Chapter 7: Getting the Things You Want
Deciding what you want and who can help you get it. Establishing trust and rapport. Helping others get what they want. Conducting a creative job search. The Universal Hiring Principle. Keys to persuading others. Secrets of skilled negotiators.
Chapter 8: Dealing with Difficult People
Overcoming the fear of confrontation. Suppression, repression and denial of feelings. The effects of destructive criticism and conditional love. Where does the fear of success come from? Aggressiveness. Techniques for dealing with difficult people.
Chapter 9: Capitalizing on Your Strengths
Determining your areas of excellence. Divine discontent. Knowing your weaknesses. Increasing your return on energy. Finding your competitive advantage and putting it to work. Exercises for building self-confidence.
Chapter 10: Health, Fitness and Self-Confidence
Creating new energy through the high-performance diet. Avoiding the three white poisons. Why diets don't work - by themselves. The wonderful thing about exercise. More keys to health and self-confidence. The "impressions" factor.
Chapter 11: Triumphing Over Adversity
The Reality Principle. Performing well as a team member, and during crises. Adversity builds character. Responding to disappointments. Mental tools used by society's most effective people to cope with adversity.
Chapter 12: Self-Confidence in Action
Exploring opportunities and being successful. Desire, decision, determination and discipline. Why every act of self-confidence builds self-confidence. The five most important qualities for self-confidence and success. Positive self-talk. Becoming a person of action.
______________________________________________________________________________
Brian_Tracy_-_The_Power_of_Clarity.rar (95.18 MB)

Find Your Focal Point,
Maximize Your Income,
and Minimize Your Effort
______________________________________________________________________________
Last edited by KingdomOfTruth (22-11-2010 23:44:07)