John Keel is known worldwide as one of the foremost researchers of strange and unknown phenomena. He is the author of many books, including The Mothman Prophecies and was a longtime columnist for paranormal magazine FATE. Keel is a world traveler, having lived in France, Egypt, India, Iraq, and wherever else his Fortean adventures have taken him.
John A. Keel (né le 25 mars 1930 et décédé le 3 juillet 2009) était un auteur ufologue indépendant (sans lien avec l'APRO ou le NICAP de l'époque) et journaliste américain new-yorkais, ayant notamment publié de nombreux articles dans Fate Magazine.
______________________________________________________________________________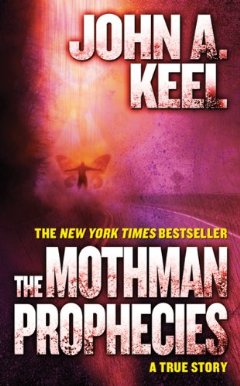 The Mothman Prophecies
West Virginia, 1966. For thirteen months the town of Point Pleasant is gripped by a real-life nightmare that culminates in a tragedy that makes headlines around the world. Strange occurrences and sightings, including a bizarre winged apparition that becomes known as the Mothman, trouble this ordinary American community. Mysterious lights are seen moving across the sky. Domestic animals are found slaughtered and mutilated. And journalist John Keel, arriving to investigate the freakish events, soon finds himself an integral part of an eerie and unfathomable mystery...
John A. Keel - Mothman Prophecies.pdf
http://www.balderexlibris.com/index.php … Prophecies
John Keel discussing "Mothman" from the 1994 and 1999 FortFests. Keel has been a frequent speaker at the International Fortean Organization (INFO) conferences.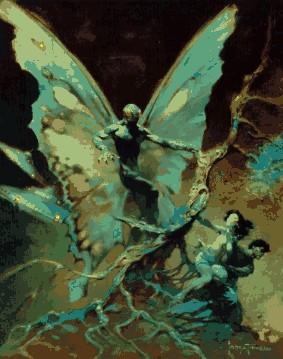 http://www.youtube.com/watch?v=MJ16gZldFiQ
http://www.histoireebook.com/index.php? … ccidentale
http://www.balderexlibris.com/index.php … ccidentale
______________________________________________________________________________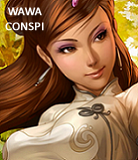 Last edited by KingdomOfTruth (05-01-2011 14:14:02)