On aime pas Alex Jones, c'est un juif, mais il aide certains à sortir la tête de l'eau, alors...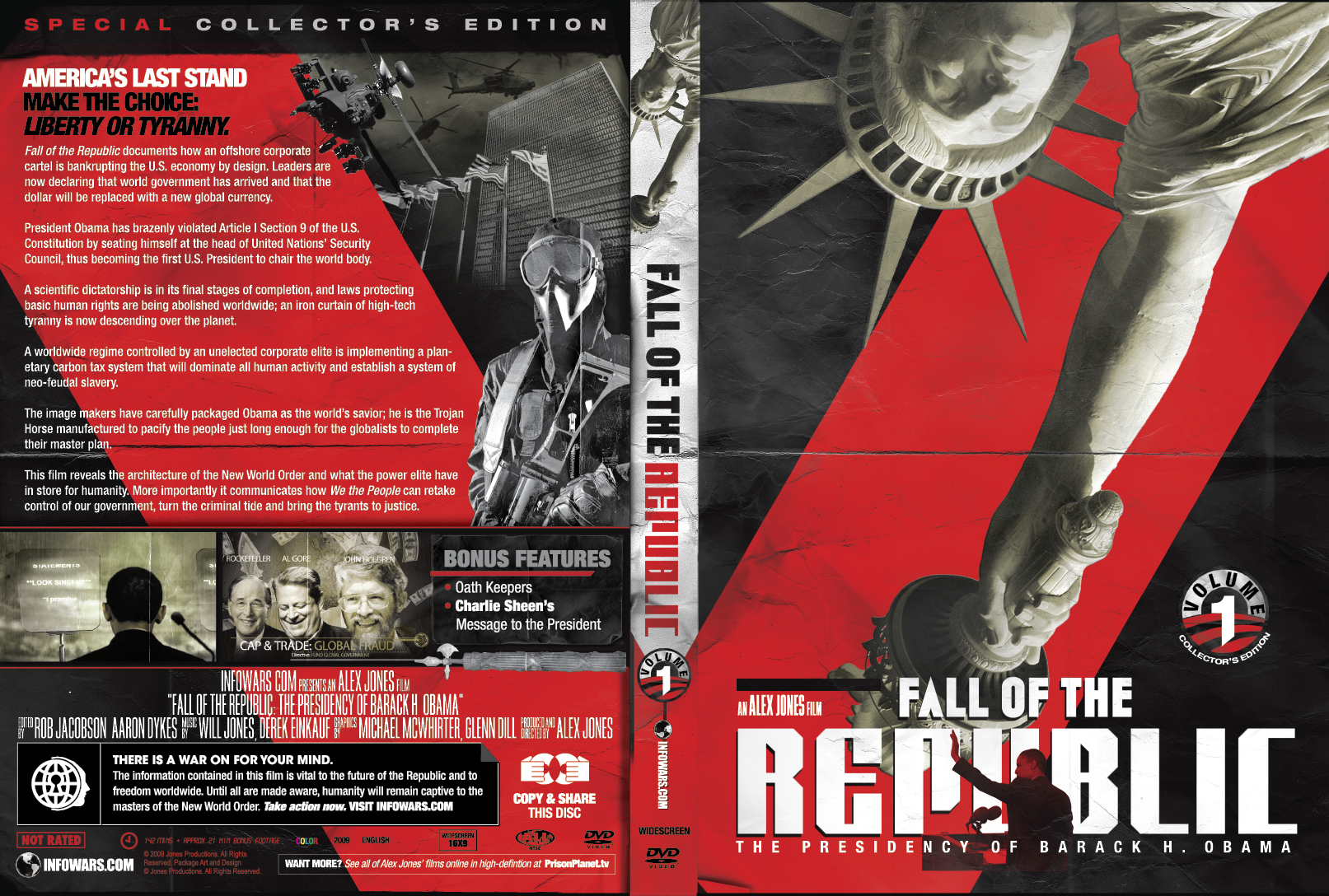 Fall Of The Republic documents how an offshore corporate cartel is bankrupting the US economy by design. Leaders are now declaring that world government has arrived and that the dollar will be replaced by a new global currency.
President Obama has brazenly violated Article 1 Section 9 of the US Constitution by seating himself at the head of United Nations' Security Council, thus becoming the first US president to chair the world body.
A scientific dictatorship is in its final stages of completion, and laws protecting basic human rights are being abolished worldwide; an iron curtain of high-tech tyranny is now descending over the planet.
A worldwide regime controlled by an unelected corporate elite is implementing a planetary carbon tax system that will dominate all human activity and establish a system of neo-feudal slavery.
The image makers have carefully packaged Obama as the world's savior; he is the Trojan Horse manufactured to pacify the people just long enough for the globalists to complete their master plan.
This film reveals the architecture of the New World Order and what the power elite have in store for humanity. More importantly it communicates how We The People can retake control of our government, turn the criminal tide and bring the tyrants to justice.
Fall of the Republic VOSTFR.avi (631.98 MB)

______________________________________________________________________________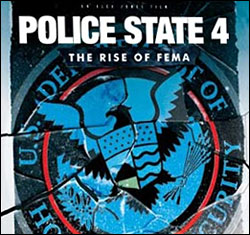 Alex Jones
Police State 4 - VOSTFR
The United States is now recognized globally as one of the most oppressive police states on earth. And it's only getting worse.
POLICE STATE 4 chronicles the sickening depths to which our republic has fallen. Veteran documentary filmmaker Alex Jones conclusively proves the existence of a secret network of FEMA camps, now being expanded nationwide. The military industrial complex is transforming our once free nation into a giant prison camp. A cashless society control grid, constructed in the name of fighting terrorism, was actually built to enslave the American people. Body scanners, sound cannons, citizen spies, staged terror and cameras on every street corner — it's only the beginning of the New World Order's hellish plan. This film exposes how the "Continuity of Government" program has established an all powerful shadow state.
Prepare to enter the secretive world of emergency dictatorship, FEMA camps and a shredded Constitution. Witness police and military savagely attacking innocent citizens as our own government unleashes false flag operations to justify its oppression. Then watch as Alex Jones takes on corrupt mercenary police and exposes mainstream media brainwashing.
THE POLICE STATE ISN'T COMING, IT'S HERE!
Police State 4 - VOSTFR.avi (794.53 MB)