______________________________________________________________________________
______________________________________________________________________________
Fire and Ice
Tygra, la glace et le feu (fr)
______________________________________________________________________________
______________________________________________________________________________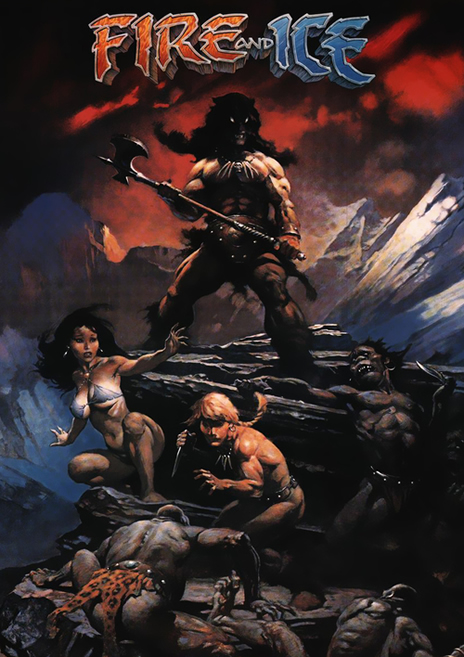 Fire and Ice - 1983 720.mp4 1.00 Go
https://mega.co.nz/#!Wg9zQILR!X8h70ZaVv … c4PiLnOeCY
Fire and Ice - 1983 720 English.srt 20 Ko
https://mega.co.nz/#!bh1ElDQY!-XBYIaIVO … iPjocKSspI
Fire and Ice - 1983 720 French.srt 21 Ko
https://mega.co.nz/#!3oEiRBRT!0TOvVwmBT … rNfX2oTW1E
Fire and Ice - 1983 720 Spanish.srt 20 Ko
https://mega.co.nz/#!uokWwTZY!tsHz-U0_D … u4du10OoHI
Fire and Ice - 1983 1080.mp4 1.55 Go
https://mega.co.nz/#!P8sBXKga!s2_CL5FY4 … dhl0DAOHXU
Fire and Ice - 1983 1080 English.srt 20 Ko
https://mega.co.nz/#!yxN1zIiS!-XBYIaIVO … iPjocKSspI
Fire and Ice - 1983 1080 French.srt 21 Ko
https://mega.co.nz/#!yptChBBb!0TOvVwmBT … rNfX2oTW1E
Fire and Ice - 1983 1080 Spanish.srt 20 Ko
https://mega.co.nz/#!fwsyzIDK!tsHz-U0_D … u4du10OoHI
Torrent 720p
https://thepiratebay.se/torrent/1088116 … .1_Blu-ray
Torrent 1080p
https://thepiratebay.se/torrent/1088021 … .1_Blu-ray
In this animated tale, a tiny village is destroyed by a surging glacier, which serves as the deadly domain for the evil Ice Lord, Nekron. The only survivor is a young warrior, Larn, who vows to avenge this act of destruction. The evil continues, however, as Nekron's palace of ice heads straight towards Fire Keep, the great fortress ruled by the good King Jarol. When Jarol's beautiful daughter, Teegra, is abducted by Nekron's sub-human ape-like creatures, Larn begins a daring search for her. What results is a tense battle between good and evil, surrounded by the mystical elements of the ancient past.
Trailer :
http://www.youtube.com/watch?v=r1MX0hiMDhA
The evil ice lord Nekron and his mother Juliana seek to conquer the known world, ravaging the land and all people in their way with their ice glacier as they approach Fire Keep, a volcanic kingdom and the last stronghold against them. Juliana's sub-human ape men kidnap King Jarol's daughter, the beautiful virgin Princess Teegra, prompting the young warrior Larn, last a tribe killed by Nekron and his forces, to go on a desperate quest for her. Larn's only ally is the mysterious warrior Darkwolf.
Full movie :
http://www.youtube.com/watch?v=y7CdntAVRE4