The Complete Shakespeare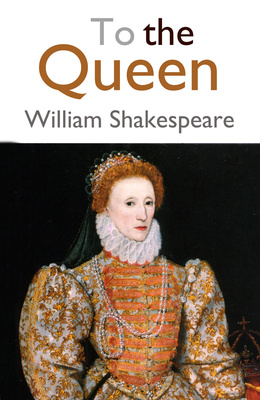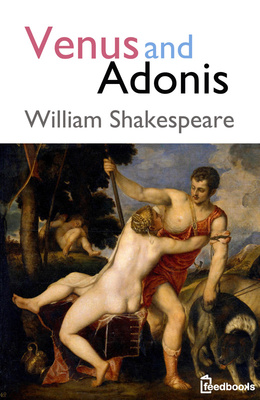 The Complete Arkangel Shakespeare : 38 Fully-Dramatized Plays Free Harry Roberts
FHR are proud to present the complete shakespeare......
Full Cast Audio Plays of all Shakespeare's surviving plays published by Audio Partners Publishing. from the Arkangel Shakespere Collection, each play is preformed by a full cast of British stage actors, most of whom are notable enough to warrant their own wiki pages.  Each Play also contains a cast list and plot synopsis in a pdf.
Description :
For the first time in audio publishing history, all of Shakespeare's plays are available in one extraordinary, definitive collection. Based on The Complete Pelican Shakespeare, here are all of the master's 38 plays, complete and unabridged, fully dramatized on CDs with an original score and sound design for each play. A monumental project that spanned five years and cost $3 million, The Complete Arkangel Shakespeare represents the collective vision of four people: Shakespeare scholar Tom Treadwell, film producer Bill Shepherd, BBC director Clive Brill, and composer Dominique Le Gendre. Together they have assembled the 400 great actors of the British theater and produced a landmark digital recording with a sophisticated layering of sound that immerses the listener in Shakespeare's world.
From AudioFile"
This dramatization is strongest at the strangest and most intense moments of this great tragedy. When Macbeth meets the weird sisters, when Lady Macbeth reveals her soul in a monologue, or when the forces clash in battle, this dramatization is hypnotic. The performances are first rate, and the sound quality is varied and nicely layered; each character speaks in a different cadence, with some difference in accent, and multiple background sound effects (a horn, the wind) combine to suggest a lively world without obscuring the core dialogue. G.T.B. [Selection from The Complete Arkangel Shakespeare set.]
---
Henry VI, Part I
26 mp3s, size 72.94 MB, runtime 2:30:07, 64kbps 44kHz stereo
Henry VI, Part II
24 mp3s, size 83.01 MB, runtime 3:01:07, 64kbps 44kHz stereo
Henry VI, Part III
28 mp3s, size 80.29 MB, runtime 2:44:11, 64kbps 44kHz stereo
Richard III
25 mp3s, size 97.92 MB, runtime 3:33:41, 64kbps 44kHz stereo
Comedy of Errors
11 mp3s, size 20.02 MB, runtime 1:27:21, 32kbps 44kHz mono
Titus Andronicus
19 mp3s, size 74.35 MB, runtime 2:42:13, 64kbps 44kHz stereo
Taming of the Shrew
14 mp3s, size 62.80 MB, runtime 2:17:03, 64kbps 44kHz mono
Two Gentlemen of Verona
21 mp3s, size 54.60 MB, runtime 1:59:02, 64kbps 44kHz stereo
Love's Labour's Lost
11 mp3s, size 66.88 MB, runtime 2:26:00, 64kbps 44kHz stereo
Romeo and Juliet
26 mp3s, size 83.72 MB, runtime 3:02:39, 64kbps 44kHz mono
Richard II
20 mp3s, size 78.89 MB, runtime 2:52:08, 64kbps 44kHz mono
A Midsummer Night's Dream
10 mp3s, size 63.46 MB, runtime 2:18:33, 64kbps 44kHz mono
King John
16 mp3s, size 67.76 MB, runtime 2:27:47, 64kbps 44kHz stereo
The Merchant of Venice
20 mp3s, size 31.28 MB, runtime 2:16:30, 32kbps 44kHz mono
Henry IV, Part I
19 mp3s, size 76.17 MB, runtime 2:46:15, 64kbps 44kHz mono
Henry IV, Part II
21 mp3s, size 83.86 MB, runtime 3:02:55, 64kbps 44kHz stereo
Henry V
29 mp3s, size 86.26 MB, runtime 3:08:10, 64kbps 44kHz stereo
Julius Caesar
18 mp3s, size 67.10 MB, runtime 2:26:24, 64kbps 44kHz stereo
Much Ado About Nothing
18 mp3s, size 58.89 MB, runtime 2:08:29, 64kbps 44kHz mono
As You Like It
24 mp3s, size 67.70 MB, runtime 2:27:41, 64kbps 44kHz mono
Merry Wives of Windsor
23 mp3s, size 61.66 MB, runtime 2:14:29, 64kbps 44kHz mono
Hamlet
21 mp3s, size 93.99 MB, runtime 3:25:08, 64kbps 44kHz mono
Twelfth Night
18 mp3s, size 59.99 MB, runtime 2:10:53, 64kbps 44kHz mono
Troilus and Cressida
25 mp3s, size 84.69 MB, runtime 3:04:46, 64kbps 44kHz stereo
All's Well That Ends Well
23 mp3s, size 35.89 MB, runtime 2:36:34, 32kbps 44kHz mono
Measure for Measure
17 mp3s, size 68.14 MB, runtime 2:28:42, 64kbps 44kHz mono
Othello
17 mp3s, size 83.01 MB, runtime 3:01:09, 64kbps 44kHz mono
King Lear
26 mp3s, size 85.29 MB, runtime 3:06:07, 64kbps 44kHz mono
Macbeth
29 mp3s, size 63.58 MB, runtime 2:18:40, 64kbps 44kHz mono
Antony and Cleopatra
42 mp3s, size 92.80 MB, runtime 3:22:22, 64kbps 44kHz mono
Coriolanus
29 mp3s, size 86.37 MB, runtime 3:08:23, 64kbps 44kHz mono
Timon of Athens
17 mp3s, size 63.34 MB, runtime 2:18:13, 64kbps 44kHz stereo
Pericles
27 mp3s, size 62.60 MB, runtime 2:16:29, 64kbps 44kHz mono
Cymbeline
27 mp3s, size 91.18 MB, runtime 3:18:56, 64kbps 44kHz mono
The Winter's Tale
15 mp3s, size 39.54 MB, runtime 2:52:38, 32kbps 44kHz mono
The Tempest
9 mp3s, size 30.08 MB, runtime 2:11:15, 32kbps 44kHz mono
Henry VIII
19 mp3s, size 77.30 MB, runtime 2:48:43, 64kbps 44kHz stereo
The Two Noble Kinsmen
27 mp3s, size 80.67 MB, runtime 2:55:59, 64kbps 44kHz stereo
Do you love our presentations? We specialise in bringing you,
the people, classic and
modern productions of the works of The Bard in all mediums.
From animations to Marlon Brando epics, we
strive to  allow audiences across the globe to have access to
the wonder of great drama.
All that we ask is that you join us in remembering the sacrifice
of people like Harry Roberts. A man whose only crime was to be
caught.....
FHR = Free Harry Roberts