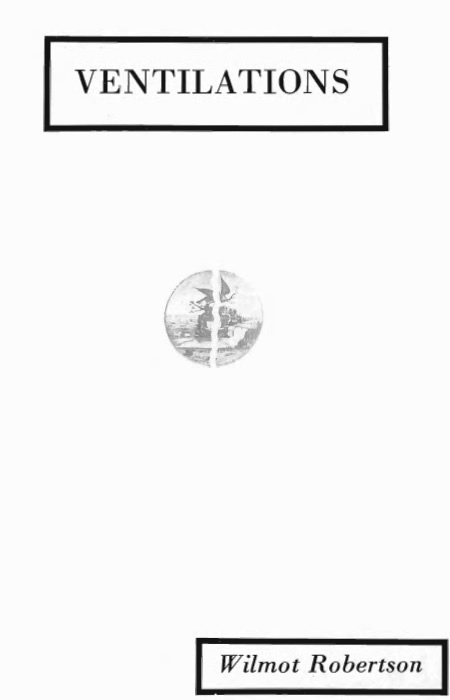 Wilmot Robertson - Ventilations

Ventilations is a series of essays intended as commentaries on and additions to The Dispossessed Majority. Robertson gives special attention to practical advice to young students and activists who would like to resist white dispossession and restore majority power. Of particular interest are essays on resurgent Russian nationalism ("The Kremlin and the Jews"), Christianity and white nationalism ("What about Christianity?"), and racial preservation through territorial partition ("Homage to Kemal Ataturk"–the germ of the thesis of The Ethnostate.)

CONTENTS
1. The Kremlin and the Jews
2. What about Christianity?
3. The Censorship of Silence
4. The Loony Bin or the Great Watergate Purge
5. The High-grading of Henry Kissinger
6. Harsh Advice for Young Majority Activists
7. Productive Activity for Majority Undergraduates
8. A Search for Mental Coordinates
9. Why, for the Time Being, Nothing Much Can be Done
10. Words Across the Sea
11. Homage to Kemal Ataturk
12. A Second Life for Women
13. The Utopian States of America
14. Morality as a Weapon

Wilmot Robertsen was born in Philadelphia, back in he days when America was America. He went to an Ivy League college, studied abread and, after doing his best to keep the U.S. out of World War II, fought in the North African and Italian campaigns as a combat engineer officer. When the war ended he wasted some precious years in a Madison Avenue advertising agency, then studied physics at Berkeley. Business finally beckoned and he started a small scientific company in the San Francisco Bay Area, accumulating enough funds in the process to take a few years off and put the finishing touches on the manuscript that eventually was published as The Dispossessed Majority. Mr. Robertson new has a mundane job in Florida and in his spare moments, in addition to writing a sequel to Ventilations, is trying to help Howard Allen become an influential publisher of books designed to dispel the woeful ignorance that conceals the true causes of the Majority's dispossession.