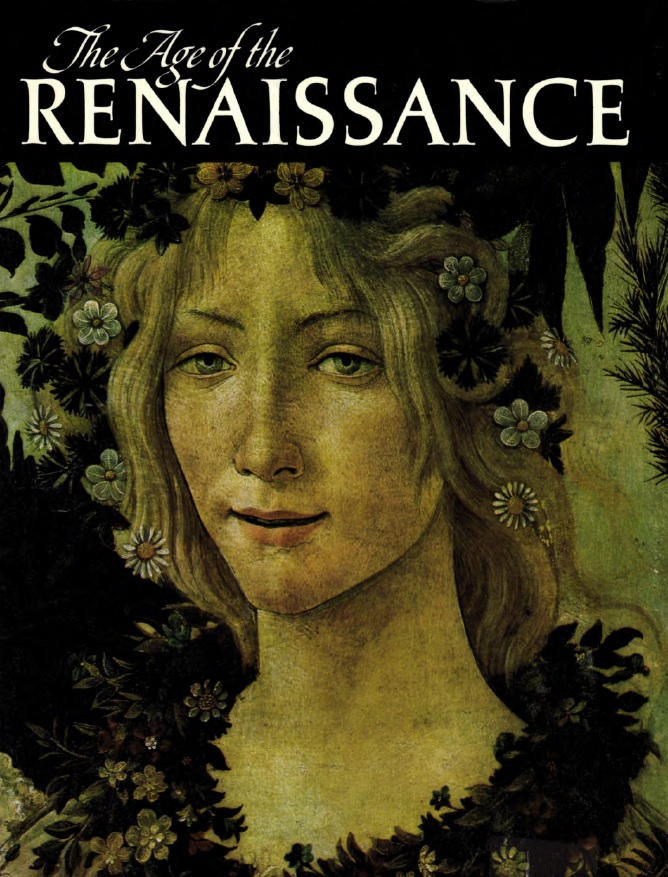 Denis Hay - The age of the Renaissance


The two centuries that came to be characterized as a "rebirth" of European culture after the Middle Ages represent one of the supreme peaks of civilization.
Most people know which works of art and literature are considered to be from the Renaissance, but have only a vague idea WHY. "The Age of the Renaissance" defines the whole growth and meaning of the movement, from its beginnings in Florence and development in other cities, to its effect on scholarship and ideas, and its impact - through them - on Italian art.
The second half of this book follows its ramifications through the rest of Europe, separate chapters being devoted to Spain, Germany, and England. The theme which gives unity to so many diverse patterns is that of humanism - the passionate interest in, and study of, the classical world, which was the model for almost every aspect of Renaissance culture.
The Renaissance was a turning point of world history - an age which was not only uniquely prolific in great men and women but also uniquely decisive for the future. "The Age of the Renaissance" provides a key to civilization as we know it today. With 331 illustrations, 77 in color, 254 photographs, engravings, drawings and maps.


Western Civilization series

The dawn of European civilization
The birth of Western civilization
The dawn of civilization
Vanished civilizations


The Turning Point of Modern History 1400-1600

No age was as dedicated to grandeur and beauty as the Renaissance - and no book has ever captured the spirit and unparalleled accomplishment of the Renaissance as vividly as this. Here is the age of Petrarch and Ariosto, of Rabelais and Shakespeare, of Michelangelo, Leonardo and Raphael, of the Medici, Pope Julius II, Philip of Spain, Elizabeth of England.

No one man could adequately write this book ; instead, twelve distinguished authorities (see back flap), writing as a team, have condensed a vast amount of information into a lucid and readable narrative, that charts the growth and meaning of the Renaissance as the glorious adventure in humanism that it was - from its beginnings in Florence to its development throughout Europe, and ultimately in the context of the wider world.

Drawing on extraordinarily rich illustrative sources, The Age of the Renaissance includes, in addition to the great masterpieces, countless little-known contemporary manuscript illuminations, paintings, sculpture, and works of architecture, unfamiliar even to the specialist. Many are reproduced here for the first time - and all have been chosen not only for their beauty, but for their meaning.

Here, then, rendered with a depth and richness never before approached, is "the Matchless Era," the turning point of modern history, the Renaissance - in a book that provides a key to civilization as we know it today.