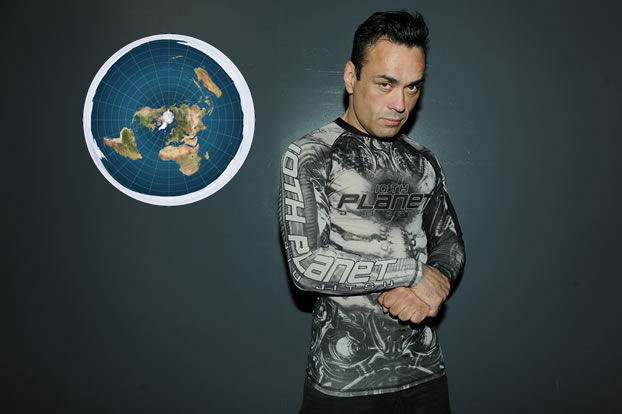 Eddie Bravo - Flat Earth
Edgar "Eddie" Bravo (born Edgar Cano on May 15, 1970) is an American Jiu-Jitsu instructor, musician, and former UFC analyst. He is the founder of 10th Planet Jiu-Jitsu.


Eric Dubay - PDF
Flat Earth - PDF
Revisionism - PDF
Third Reich - PDF
Führer - PDF

Eddie Bravo - PDF
Jiu-Jitsu - PDF

More documentation about the Flat Earth
Eric Dubay website : The Atlantean Conspiracy


Eddie Bravo, Kron Gracie, and Eric Dubay Flat Earth special
Big thanks to Eddie Bravo, Kron Gracie, and the rest of the guys for this ground-breaking podcast where we expose the dinosaur hoax, the nuclear hoax, evolution, the big bang, controlled opposition, NASA, and the flat Earth conspiracy. The podcast starts at 1:25 and contains a few technical audio issues, but overall came out very well and is essential viewing for flat-Earthers and ballers alike ! Please help like, comment, share, subscribe, download and re-upload to help spread the word.
(People have recommended that I edit this podcast to cut out the problem segments and add relevant pics/vids while we're talking. I will do that in the near future, but for now just wanted to get the full podcast up asap for everyone. Peace)



The Arctic and Antarctic Prove Flat Earth
If the Earth were truly a globe, the Arctic and Antarctic polar regions and areas of comparable latitude North and South of the equator should share similar conditions and characteristics such as comparable temperatures, seasonal changes, length of daylight, plant and animal life. In reality, however, the Arctic/Antarctic regions and areas of comparable latitude North/South of the equator differ greatly in many ways.