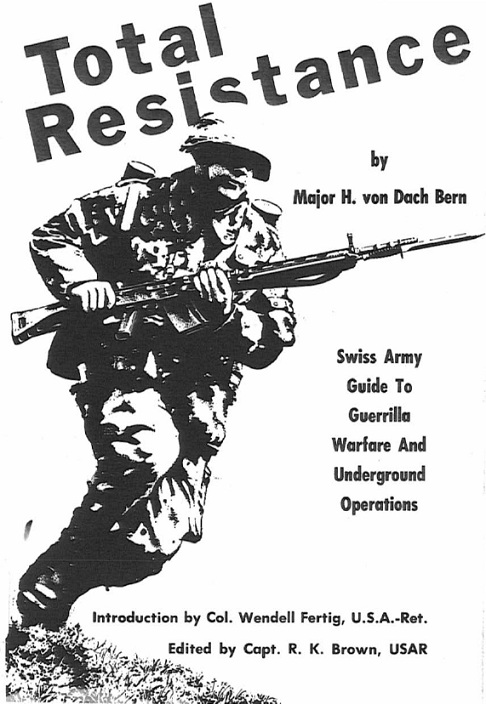 Major H. von Dach Bern - Total resistance
Swiss Army Guide To Guerrilla Warfare And Underground Operations

Introduction by Col. Wendell Fertig, U.S.A.-Ret. Edited by Capt. R. K. Brown, USAR.

This is a legendary work by the famed Swiss expert on guerrilla warfare, Major H. von Dach. Survivalists have rediscovered this important study on resistance and underground operations, some making it the keystone of their libraries. Well-written and illustrated with easy-to-understand drawings, Total Resistance analyzes and overviews the techniques needed to overcome an invading force, formation of guerrilla units, weapons, food and medical considerations, ambushes, sabotage and much more.






Resistance to the Last. Let us assume the following : Switzerland has become a battlefield. Superior enemy forces have invaded the country. Here and there our troops have been overrun. However, many have succeeded in evading the enemy. They are still in possession of their weapons and equipment. They want to fight, resist to the last. But how ?

For more