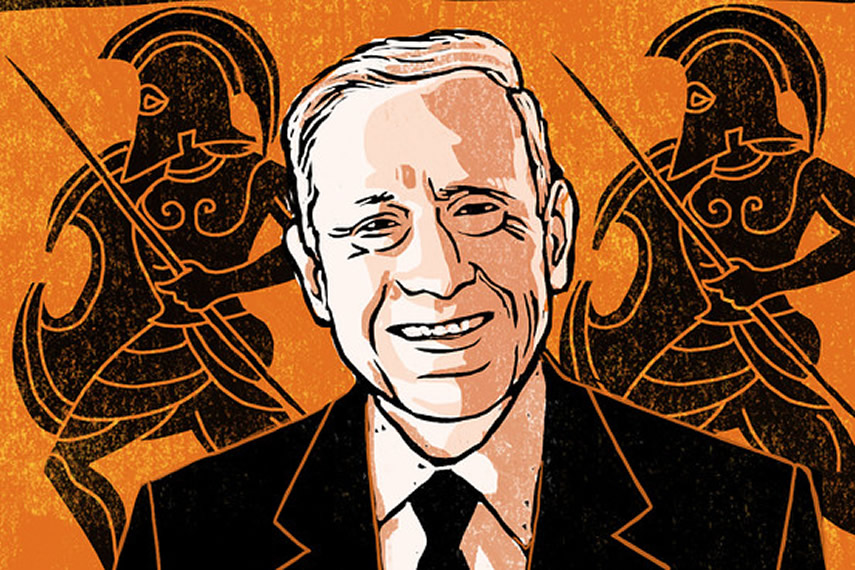 Donald Kagan (born May 1, 1932) is an American historian and classicist at Yale University specializing in ancient Greece, notable for his four-volume history of the Peloponnesian War. He formerly taught in the Department of History at Cornell University. At present, Kagan is considered among the foremost American scholars of Greek history.


Donald Kagan - The outbreak of the Peloponnesian war

The first volume of Donald Kagan's acclaimed four-volume history of the Peloponnesian War offers a new evaluation of the origins and causes of the conflict, based on evidence produced by modern scholarship and on a careful reconsideration of the ancient texts. He focuses his study on the question: Was the war inevitable, or could it have been avoided ?

Kagan takes issue with Thucydides' view that the war was inevitable, that the rise of the Athenian Empire in a world with an existing rival power made a clash between the two a certainty. Asserting instead that the origin of the war "cannot, without serious distortion, be treated in isolation from the internal history of the states involved," Kagan traces the connections between domestic politics, constitutional organization, and foreign affairs. He further examines the evidence to see what decisions were made that led to war, at each point asking whether a different decision would have been possible.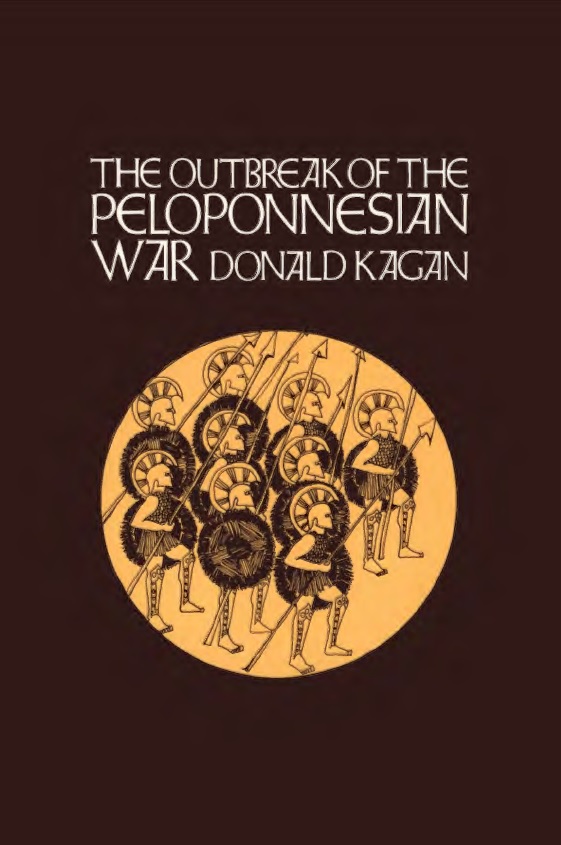 Donald Kagan - The Archidamian war

This book, the second volume in Donald Kagan's tetralogy about the Peloponnesian War, is a provocative and tightly argued history of the first ten years of the war. Taking a chronological approach that allows him to present at each stage the choices that were open to both sides in the conflict, Kagan focuses on political, economic, diplomatic, and military developments. He evaluates the strategies used by both sides and reconsiders the roles played by several key individuals.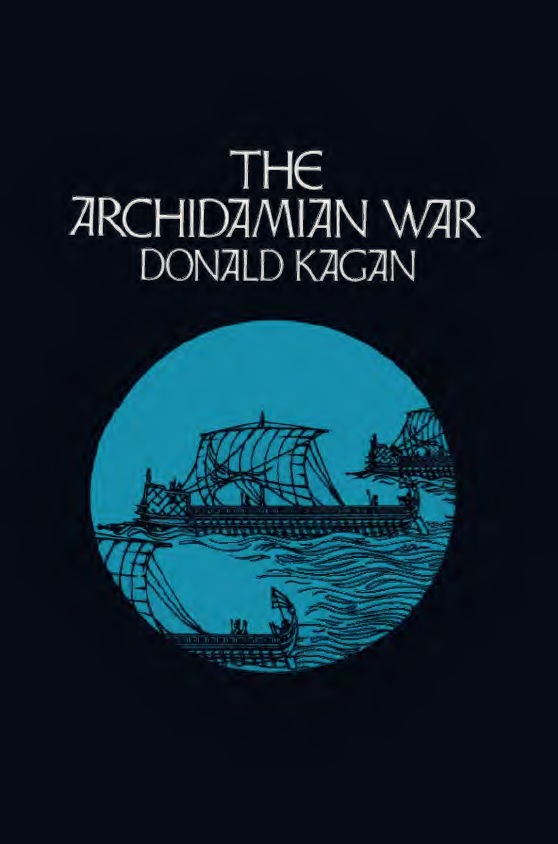 Donald Kagan - The peace of Nicias and the Sicilian expedition

Why did the Peace of Nicias fail to reconcile Athens and Sparta? In the third volume of his landmark four-volume history of the Peloponnesian War, Donald Kagan examines the years between the signing of the peace treaty and the destruction of the Athenian expedition to Sicily in 413 B.C. The principal figure in the narrative is the Athenian politician and general Nicias, whose policies shaped the treaty and whose military strategies played a major role in the attack against Sicily.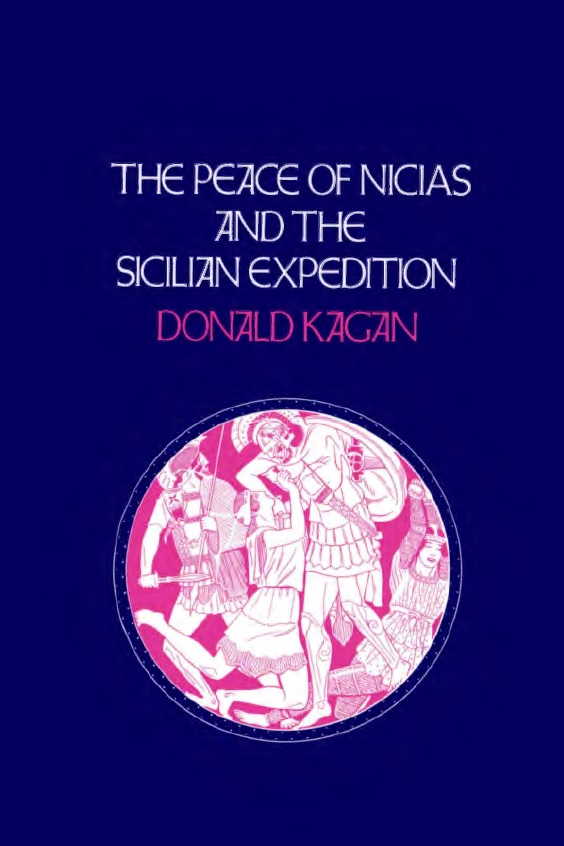 Donald Kagan - The fall of the Athenian Empire

In the fourth and final volume of his magisterial history of the Peloponnesian War, Donald Kagan examines the period from the destruction of Athens' Sicilian expedition in September of 413 B.C. to the Athenian surrender to Sparta in the spring of 404 B.C. Through his study of this last decade of the war, Kagan evaluates the performance of the Athenian democracy as it faced its most serious challenge. At the same time, Kagan assesses Thucydides' interpretation of the reasons for Athens' defeat and the destruction of the Athenian Empire.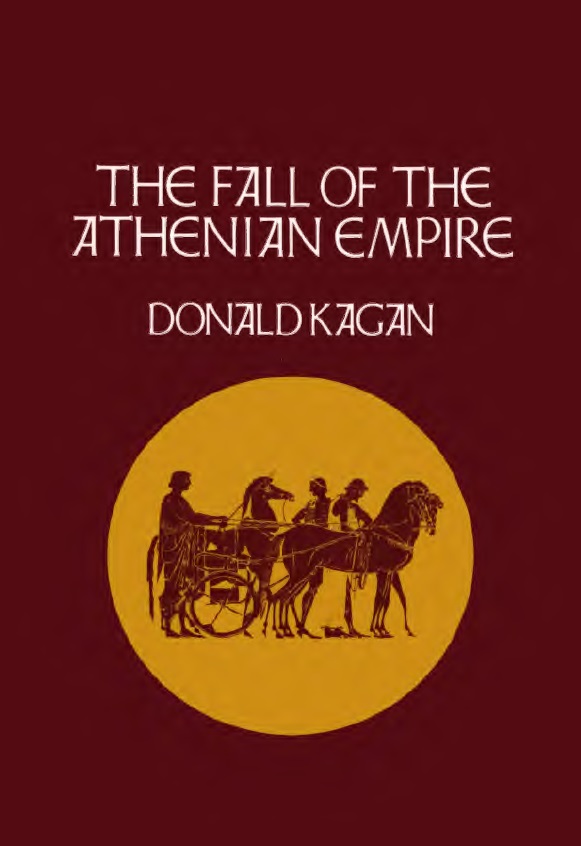 For more :
Greece - PDF