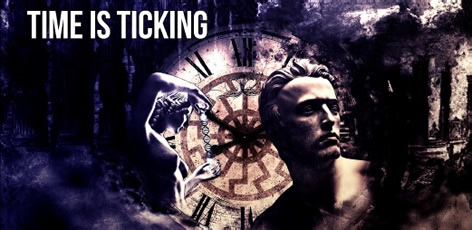 Nikolaas von Rensburg est né le 30 août 1864 sur une ferme près de Wolmaranstad en Afrique du Sud, il mourra en 1926. Il n'ira qu'une vingtaine de jours à l'école car son père en a besoin pour son travail à la ferme. Il apprendra la lecture et l'écriture par la Bible avec l'aide de sa mère. Ce sera le seul livre qu'il lira tout au long de sa vie. C'est vers 7 ans que se développent ses dons de voyances... Pour plus d'informations




Die van Rensburg Prophezeiungen

Deutschland Erwacht :
Teil 1 Die van Rensburg Prophezeiungen
Teil 2 Weltkrieg und Das goldene Zeitalter
Teil 3 Im Flugscheiben-Wunderland




Les prophéties d'hier à demain
In the late 1800s and early 1900s there lived a man in South Africa named Seiner Van Rensburg. Van Rensburg gave many prophecies of which many have come true.
Here is a list compiled by one author of his fulfilled prophecies taken from the book, Voice of a Prophet...





La dernière prophétie de Maître Beinsa Douno
Au cours des temps, la conscience de l'homme a traversé une très longue période d'obscurité. Cette phase, que les Hindous appellent « Kali Yuga », est sur le point de s'achever. Nous nous trouvons aujourd'hui à la frontière entre deux époques : celle du Kali Yuga et celle de la Nouvelle Ère dans laquelle nous entrons.




Bernard Lievegoed - The battle for the soul, The working together of three great leaders of humanity
What did he see then ? I believe he saw the battlefield on which in the near future the great spiritual battle will be fought between the powers of materialism and those of esoteric Christianity. For that is what the book is about : the things which are to come.




El relato de María
El Relato de María contiene la intención de "los Extra" de Agartha, que la gente se entere por los "periplos" que ella y su hijo debieron pasar/superar, para cumplir la voluntad de ellos : traer a éste mundo la gnosis primordial, y el mensaje de esperanza, esperanza convertida en certeza, de liberación, la que podrá ser a partir de la Batalla final, y el consecuente fin de la Historia.