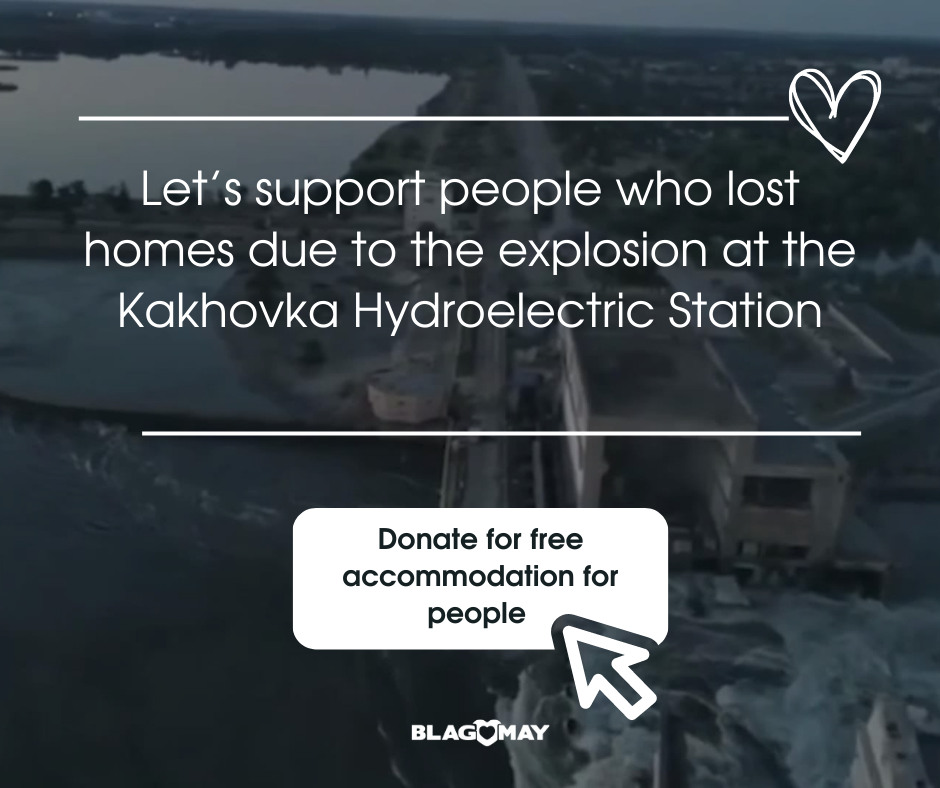 Charitymay Fund - Donation
Support people who lost homes in Kherson

Let's support people who lost homes due to the explosion at the Kakhovka Hydroelectric Station


The flood caused by the terrorist attack of the russian federation on the Kakhovka Hydroelectric Station has began to recede, but the danger remains. Rescue of people from the affected areas continues. People from over 100 settlements have lost their homes.
Dormitories and IDP centers are crowded; lack of accommodation hits socially vulnerable population groups the most : the elderly, large families, family-type orphanages, single mothers.
Right now we need to fulfill critical needs of Kherson region residents and provide them with accommodation.
Fund Blagomay has already created a modular town, where 200 persons, children currently live. But, considering the damage being caused by the aggressor to our country, we need to continue building the town as much as possible and create new settlements for Ukrainian forced internally displaced persons who have nowhere to live.
Any help is important right now - we encourage everyone to contribute and help Kherson region residents. We require help to address vital needs of people and arrange modular houses where people can live for free as long as they need to. The price of 1 house and its yearly maintenance amounts to 14,087 EUR. To install the next 10 housed we need 140,870 EUR (5,479,843 UAH), but only together we can reach this goal.

Support the people, do not let them lose hope - we can help them together.