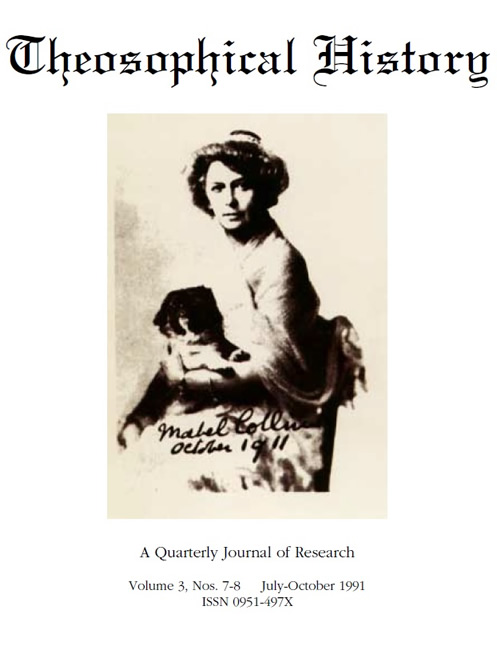 Theosophical History
A Quarterly Journal of Research


Founded in 1985 by Leslie Price and edited since 1990 by James A. Santucci. Theosophical History is now in its 30th year. Theosophical History is an independent scholarly journal devoted to all aspects of theosophy (with and without a capital T). It is unaffiliated with any Theosophical organization.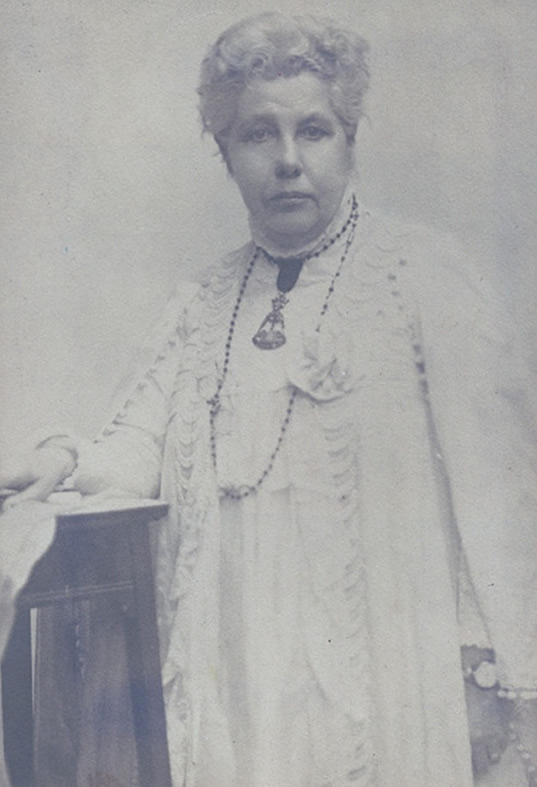 Annie Besant (1847–1933) wearing the 18th Degree Rosicrucian Jewel. The Jewel originally belonged to Count Alessandro di Caglostro but eventually came into the possession of a number of important Theosophists, including H.P. Blavatsky, H.S. Olcott, Mrs ver Planck, W.Q. Judge, and Rukmini Arundale. Mrs. Besant, the fourth owner of the Jewel, is shown here wearing it in a photograph taken in the year 1902. The photo appears courtesy of Mr. Joseph E. Ross of Ojai, California. The picture appeared on the cover of Theosophical History, Vol. III, No. 3 and is the subject of an article by Nell C. Taylor entitled "The Mysterious Life and Transitions of the Cagliostro Jewel." Ms Taylor and Mr. Ross wish to express their appreciation for the return of the Cagliostro Jewel to the Adyar Theosophical Society Museum and Archives on July 17, 1992.


Theosophy - PDF
Annie Besant - PDF
Helena Blavatsky - PDF
Rosicrucian - PDF

www.theohistory.org