Dr. William Pierce - The jews are our misfortune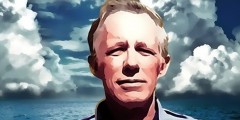 Dr William Luther Pierce III (September 11, 1933 – July 23, 2002) was the leader of the White nationalist organization The National Alliance and a principal ideologue of the white nationalist movement. First educated as a physicist, he later worked with George Lincoln Rockwell, the founder of the American Nazi Party.



Pierce became well known as the author of a novel, The Turner Diaries (1978), written under the pseudonym Andrew Macdonald. He founded the religion of Cosmotheism, an admixture of panentheism, and promoted White nationalism, and White survival world-views.


Dr. William Pierce - Media control



Background and education
William Pierce was born on September 11, 1933 in Atlanta, Georgia. His father William L. Pierce II was born in Christiansburg, Virginia in 1892. His mother Marguerite Farrell was born in Richland, Georgia in 1910. Her family were part of the aristocracy of the Old South, descendants of Thomas Hill Watts, the Governor of Alabama and Attorney General of the Confederate States of America. Pierce's father was an artillery officer in World War I. After the war he served as a government representative on ocean-going cargo ships and sent reports back to Washington, D.C.
His father started an insurance agency and moved the family to Norfolk, Virginia when he was four. In 1942, the senior Pierce died suddendly when he was struck by a car after stepping from a street car. After his father's death the family, which included his younger brother Sanders Pierce, moved to Montgomery, Alabama and then to Dallas, Texas.
William Pierce did well in school, skipping one grade. His last two years in high school were spent at Allen Military Academy in Bryan, Texas. As a teenager his hobbies and interests were model rockets, chemistry, radios, electronics and reading science fiction.
After finishing military school in 1951, Pierce worked briefly in an oil field as a roustabout. He injured himself when a four inch pipe fell on his hand and spent the rest of that summer working as a shoe salesman. Pierce earned a scholarship to attend Rice Institute (later renamed Rice University) in Houston, Texas. He graduated from Rice Institute in 1955 with a bachelors degree in physics.
He took an interest in aviation and obtained a private pilot's license in August 1958. He had hopes of one day becoming an astronaut.
He worked at the Los Alamos National Laboratory for a few months before attending graduate school, first at Caltech and then the University of Colorado at Boulder, where he earned his Ph.D. in 1962. He taught physics as an assistant professor at Oregon State University from 1962 to 1965. From July 1965 to June 1966 Pierce was employed as Senior Researcher Associate Physicist for the aircraft division of Pratt and Whitney in New Haven, Connecticut.

American Nazi Party
It was during this time at Oregon State when Pierce began to notice two social movements on campus that disturbed him: the civil rights and the Vietnam anti-war movements. Pierce saw the Jewish-fueled civil rights movement as a threat to the white race. Also, he believed the anti-war movement to be communist-inspired and led primarily by Jews. He had a brief membership in the John Birch Society in 1962 but eventually resigned because they weren't critical of Jews.
In 1966 he became an associate of George Lincoln Rockwell, leader of the American Nazi Party. During this time he left his research position with Pratt and Whitney and went to work for Rockwell without pay. Pierce soon founded and became the editor of the party's ideological journal, National Socialist World. When Rockwell was assassinated in 1967, Pierce continued to work with the group - this time officially becoming a member and Ideological Officer - which by then was renamed the National Socialist White People's Party (NSWPP).
In 1968 Pierce received national attention by becoming a Virginia arms dealer creating NS Arms. The venture sold "Negro control equipment" consisting of riot guns, handguns, semi-automatic rifles and chemical mace. Pierce advertised and used NSWPP literature with the warning "Beat the Ban. Stock you home NOW - with weapons for the coming race war!" On April 9, 1970 Pierce spoke before students at the University of Scranton in Pennsylvania and said that President Nixon should be dragged out of his office and shot.
Pierce left the NSWPP in July 1970 and took control of the National Youth Alliance in December 1970 which later became the National Alliance, incorporated in Virginia on February 26, 1974. In August 1970 Pierce sent a proposal title Prospectus for a National Front to likeminded National Socialist around the country.

National Alliance
In 1973 Pierce testified against Secretary of State nominee Henry Kissinger before the Senate Foreign Relations Committee stating Kissinger as a Jew would favor the interests of Israel over America.
The National Alliance adopted the Life Rune as its symbol and this organization was to be a political vanguard designed ultimately to bring about a "white racial redemption". His Cosmotheist Community Church, which was to be the next step of this plan, was set up in the mid-1970s, alongside Pierce's political projects; the National Alliance, National Vanguard Books, and the weekly broadcast American Dissident Voices. In 1978 Pierce applied for and was denied tax exemption claiming it from the Internal Revenue Service; he appealed and an appellate court upheld the I.R.S. decision. In 1985, Pierce moved his operations from Arlington, Virginia, to a rural area near Mill Point, West Virginia.
When Pierce bought the West Virginia land he incorporated it as the "Cosmotheist Community Church" and applied for Federal, state and local tax exemptions. However in 1986, the "Church" lost its state tax exemption for all but 60 (out of nearly 400 acres) acres and which had to exclusively used for "religious purposes." The other 340 acres (1.6 km²) were for both the National Alliance headquarters and the National Vanguard Books business and warehouse, and were not ruled tax exempt.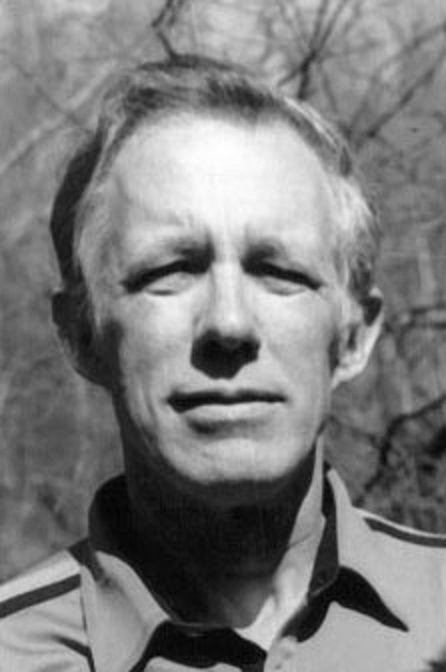 The Turner Diaries
Pierce came to international public attention following the Oklahoma City bombing. The perpetrator, Timothy McVeigh, was alleged to have been influenced by The Turner Diaries (1978), the novel written by Pierce under the pseudonym Andrew Macdonald. The book is a graphically violent depiction of a future race war in the United States, including a detailed description of the mass hangings of many "race traitors" and of any white women who ever had had sex with any non-Whites and in the public streets of Los Angeles, followed by the systematic ethnic cleansing of the entire city. The book, told through the perspective of Earl Turner – an active member of the white revolutionary underground – The Organization-culminates with Turner's nuclear suicide mission, of which destroyed the military command at The Pentagon, and thus preventing any invasion of the Organization-controlled California.
The part most relevant to the McVeigh case is in an earlier chapter, when the book's main character is put in charge of bombing the FBI headquarters in Washington DC. Some have drawn parallels from the book to the actual bombing strikingly similar to the Oklahoma City bombing that destroyed the Alfred P. Murrah Federal Building and killed 168 people in 1995. Although The Turner Diaries was originally only available by mail order and at events such as gun shows, it is still believed to have sold well over three quarters of a million copies.
The Turner Diaries also inspired a group of white revolutionary nationalists in the early 1980s calling themselves the Silent Brotherhood or sometimes simply The Order. The Order was connected to numerous crimes, including counterfeiting and bank robbery, and supposedly gave money to the National Alliance. The Order's leader, Robert Jay Mathews, died in a stand off with police and federal agents on Whidbey Island in Washington when the FBI finally firebombed his hideout.

Marriages
Pierce married five times. The first was with Patricia Jones whom he met while at California Institute of Technology. They were married in 1957 and had twins sons, Kelvin and Erik, born in 1962. The marriage ended in divorce in 1982. Pierce remarried that same year to Elizabeth Prostel, whom he met in the National Alliance office in Arlington, Virginia. The marriage ended in 1985 when Pierce moved his headquarters to West Virginia. Pierce married Hungarian Olga Skerlecz in 1986, a marriage which lasted until 1990. Olga left Pierce and West Virginia "for greener pastures in California". Pierce then wed a woman named Zsuzsanna, who is also Hungarian, in early 1991. They met through an ad that Pierce placed in an Hungarian women's magazine. Zsuzsanna left him for Florida in mid-1996. His last marriage, which lasted until his death, was with another Eastern European woman whom he married in 1997.

Final years
Pierce spent his final years living in West Virginia, where he hosted a weekly radio show, American Dissident Voices and oversaw his publishing, National Vanguard magazine, Free Speech and Resistance as well as books published by his book publishing firm National Vanguard Books, Inc and his record company, Resistance Records.
Before Pierce died he allowed professor Robert S. Griffin to live with him for a month with the result being Pierce's biography : The Fame of a Dead Man's Deeds (2001). William Pierce died of cancer on July 23, 2002 at his home in West Virginia. metapedia.org


Dr. William Pierce - PDF

Dr. William Pierce - Cosmotheism is the Meaning of Life (Our Cause)
Dr. William Pierce - Out of the Darkness
Dr. William Pierce - Child-Pornography, Exclusively a Jewish Business
Dr. William Pierce - Conditioning for Death
Dr. William Pierce - Vision of a future world
Dr. William Pierce - Toward a Healthy Society
Dr. William Pierce - Why the Jews are Hated
Robert S. Griffin - The Fame of a Dead Man's Deeds

Dr. William Luther Pierce - Hunter - Audiobook
Dr. William Pierce - The Turner Diaries - Audiobook

Dr. William Pierce - VIDEOS
Dr. William Pierce - The history of everything
Dr. William Pierce - The jewish corrupters
Dr. William Pierce - How to bring down the house
Dr. William Pierce - The destruction of our World
Dr. William Pierce - Our revolutionary right
Dr. William Pierce - Extreme music
Dr. William Pierce - Lemmings
Dr. William Pierce - The lesson of Haiti
Dr. William Pierce - White altruism
Dr. William Pierce - We are all one race
Dr. William Pierce - What's the most important thing in your life
Dr. William Pierce - Thinking about a White future
Dr. William Pierce - The protocols of the learned elders of Zion
Dr. William Pierce - Do you remenber what started the second world war
Dr. William Pierce - White race suicide
Dr. William Pierce - The truth behind the Katyn forest massacre